Friends, we made it!! June is officially here! Oof, I know…I never thought I'd make it. While you're still fighting through the last week or so of school if you're in our neck of the country's woods, it's none too early to start digging into your summer reading list while avoiding the end-of-the-year chaos 😉 Hey, reading when life is insane is straight up therapy, friends! We've shared some boss Summer Reading Lists in the past, and we have no plans to disappoint this summer–thanks for joining us for this The Female Persuasion Book Club Discussion, and make sure to leave a comment below to read our first summer book club pick for FREE!
The Female Persuasion Book Club Discussion
So let me be the first to admit when Carrie of Normal Level of Crazy suggested The Female Persuasion for our May read, there was some inward groaning on my end. It sounded so literary and smart! And while Carrie is literary and smart, I'm very involved with my current crush on sultry, silly reads. However…The Female Persuasion was very cool read…truly!
While I anticipated a non-fiction-esque book, what I found was a gorgeous novel that mastered the rare art of social commentary through the lens of a powerful fictional tale. There were relatable characters, plot, and realism matched with hope…all things that add up to a captivating read for me.
What sold me on this book was the first explanation of what Feminism is. How else was it explained in the book? 
This question is more accurately framed as "Do you consider yourself a Feminist?", and my most honest answer before this book was "I have no idea!" While through this book, I learned some Feminism is political, some angry, some passive, some micro-level, some macro-level, etc. Through The Female Persuasion, I understand multiple definitions of Feminism exist. What I could most relate to was the first definition of it offered in the book via Faith Frank–on p. 29, "I meet young women who say, 'I'm not a feminist, but…' By which they mean, 'I don't call myself a feminist, but I want equal pay, and I want to have equal relationship with men, and of course I want to have an equal right to sexual pleasure. I want to have a fair and good life. I don't want to be held back because I am a woman.' "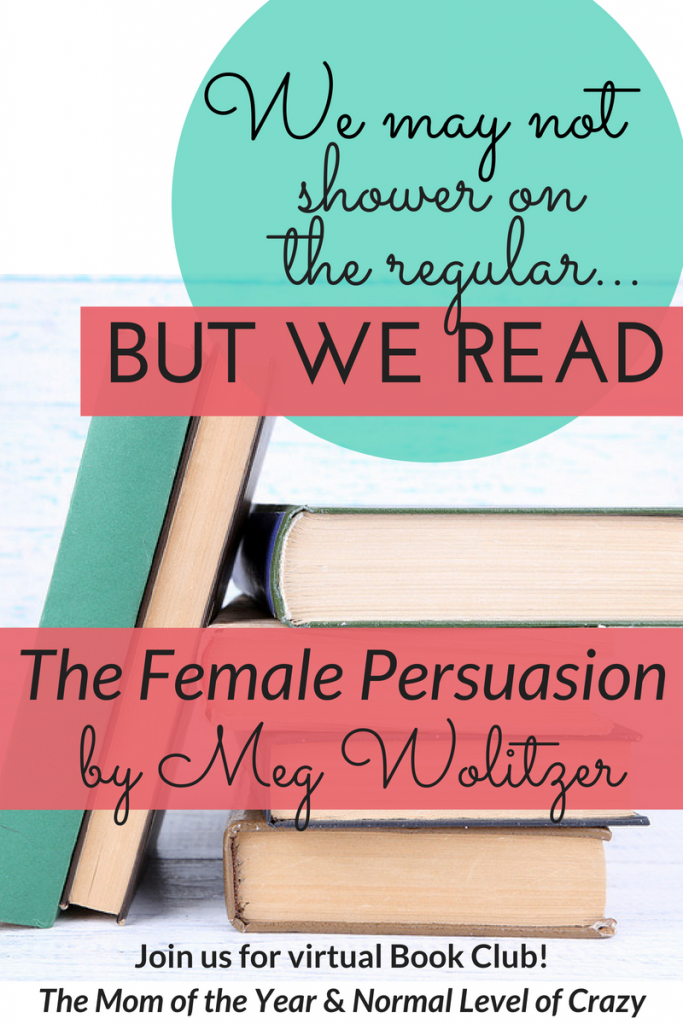 To what, if any, of these explanations, could you relate, and did they match up with your previous understanding of Feminism?  
I have often found myself very confused as to what the real definition of Feminism is, and so appreciated that this book offered multiple definitions of it–makes sense that I was confused! But when the book explained feminism, via Faith Franks' words quoted above, I got it. Feminism now made sense to me, and I understood that I am indeed a feminist.
Speaking of Feminists, let's chat about Cory. How cool was this dude? In terms of Feminism, that is…
My heart melted when Laurel said (p. 377), "It seems to me… here's this person who gave up his plans when his family fell apart. He moves back in with his mother when his family fell apart. He moves back in with his mother and takes care of her. Oh, and he cleans his own house and the ones she used to clean. I don't know…I feel like Cory is kind of a big feminist, right?" Yes. Yes indeed, Cory is the coolest of all Feminists and aces in my book. And as a realist, I so appreciate Laurel's acknowledgment of his bossness. Solid Cory fan here!
What role did Alby's death play in the story?
Aside from the obvious, and the realization of Cory's feminism, I loved the way it made the truth of life all too real. Horribly sad, for sure! But it lent a realness and truth to the events in the novel…and this made it all the more relatable.
Lastly, talk about Faith Frank. What did she mean or represent to you?
I understood Faith Frank as an icon, a veritable mascot (albeit one with a smart, intelligent voice) for the feminist movement. This was proven when she compromised herself and her mission with the objectives of her funding source. Rather than disparaging over her veering off her idealistic course, I appreciated that her journey was so wholly on point with the truth the world deals. We can try and strive for the ideal, but reality tempers our progress. This isn't meant to discourage, but rather appreciate the reality that surrounds us. It's balancing act we must all play.
Grab our next book club pick for FREE!
For our first summer read, we've picked one that's HOT! Carrie, being the book addict she is, has already read it and says it's a definite win! Check out How to Walk Away by Katherine Center with us for June–and pssst! Don't forget to leave a comment below telling us you'd like to read it for a chance to win a copy for FREE!
As described:
From the author of Happiness for Beginners comes the instant New York Times bestseller (May 2018), an unforgettable love story about finding joy even in the darkest of circumstances.
Margaret Jacobsen is just about to step into the bright future she's worked for so hard and so long: a new dream job, a fiancé she adores, and the promise of a picture-perfect life just around the corner. Then, suddenly, on what should have been one of the happiest days of her life, everything she worked for is taken away in a brief, tumultuous moment.
In the hospital and forced to face the possibility that nothing will ever be the same again, Maggie must confront the unthinkable. First there is her fiancé, Chip, who wallows in self-pity while simultaneously expecting to be forgiven. Then, there's her sister Kit, who shows up after pulling a three-year vanishing act. Finally, there's Ian, her physical therapist, the one the nurses said was too tough for her. Ian, who won't let her give in to her pity, and who sees her like no one has seen her before. Sometimes the last thing you want is the one thing you need. Sometimes we all need someone to catch us when we fall. And sometimes love can find us in the least likely place we would ever expect.
How to Walk Away is Katherine Center at her very best―a masterpiece of a novel that is both hopeful and hilarious; truthful and wise; tender and brave.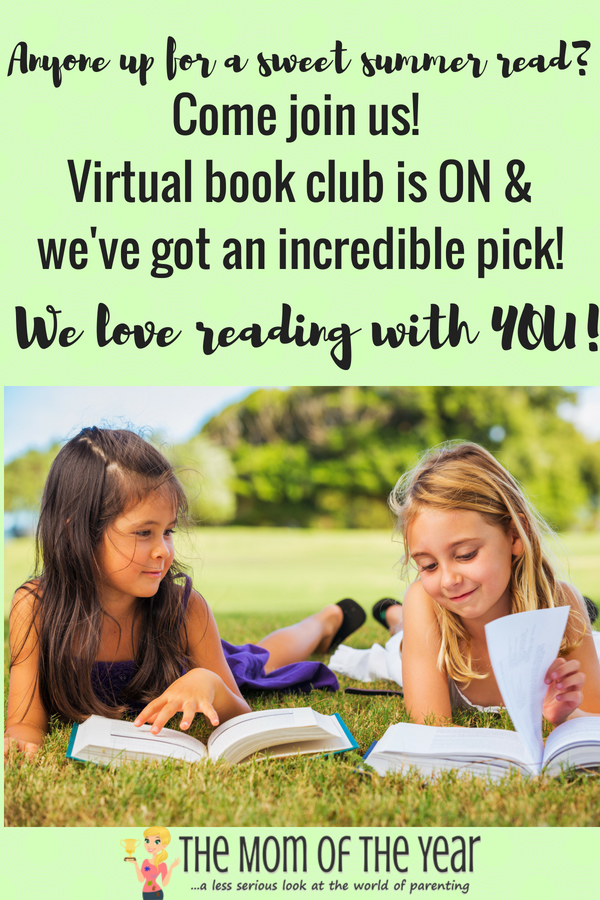 Sounds amazing? I know! Grab your copy and read with us, friends. This school year has been BRUTAL, but now we've our chance to breathe a teensy bit, and it's reading game on! Leave a comment below telling us why you'd love to snag a copy of How to Walk Away, and as long as you are 18 or older and live in the continental United States, you are eligible to win!
Thanks for joining us for this The Female Persuasion Book Club Discussion! Here's to summer books!
The following two tabs change content below.
Meredith blogs at The Mom of the Year, where she dedicatedly earns her title one epic parenting fail at a time, offering quick, relatable laughs for fellow parents and all their empathizers. She has been part of several best-selling anthologies, featured on prominent sites such as Huffington Post, In the Powder Room and BlogHer, and loves her role as the Executive VP/Operations Manager of The BlogU Conference. When she's not breaking up fights over Legos and juice boxes, she remains fully committed to sharing a less serious look at the world of parenting.