***Thank you, Carrie, for sharing our Little Fires Everywhere book club discussion!***
It's fall, y'all and I'm so happy that I actually needed a blanket while curling up to read our latest book club pick!  And what a great book it was!!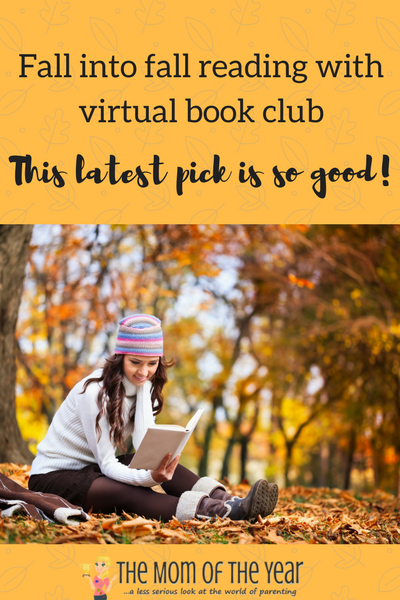 Little Fires Everywhere by Celeste Ng was my pick for my Book of the Month subscription last month because I had heard nonstop amazing things about it.  I was so excited when Meredith and I chose it for October's read.  Of course I really enjoyed Ng's first novel, Everything I Never Told You, so I was keeping my fingers crossed that we had another insightful, moving novel on our hands.
"It came, over and over, down to this: What made someone a mother?  Was it biology alone, or was it love?"
This novel blew me away.  I so appreciate an author that can make you both adore and abhor a character all in the span of a few short sentences.  Maybe abhor is too strong of a word, but certainly feel anger and annoyance towards.  Every character in this novel was complex and heartbreaking.  It was truly a joy to read this book!
What did you think about Mia?  Was she the "true" mother in this story?  Were you curious, like me, to know if there was ever any future contact with the Ryans?
What about Mrs. Richardson?  Did you notice how only very rarely the author referred to her by her first name, Elena?  I thought it was such a subtle and brilliant way to help describe her character.  Along with her connection to the town, almost as if the town and her were the same.
And the teens!  Each one of them brought such a richness to the story.  Trip and his feelings for Pearl.  Moody and HIS feelings for Pearl.  Lexie and the struggle she encounters and must reconcile.  Izzy and her desire to be mothered like she should have been mothered.  And, of course, Pearl and her relationships with all of the Richardsons, as well as with her mother.
I loved how Ng used the town of Shaker Heights as it's own character, helping structure the story and then allowing the conflicts to unfold naturally.  Let's face it, the real world is not perfect, does not always follow the rules and is often awkwardly and frustratingly complicated.
And wasn't the adoption issue the pinnacle of that?  It felt there was no right answer.  Even the judge took weeks to decide!
Would love to hear your thoughts on this!!  This is the perfect kind of book for great discussions!  I wish you were all in my living room now so I could get your opinions!! (with wine, of course)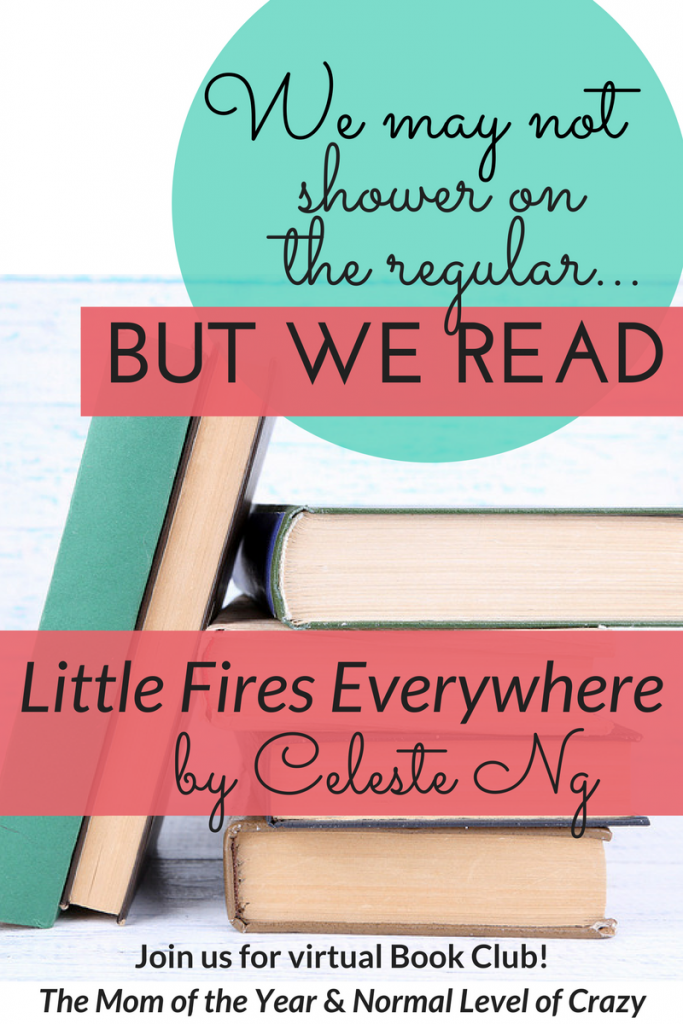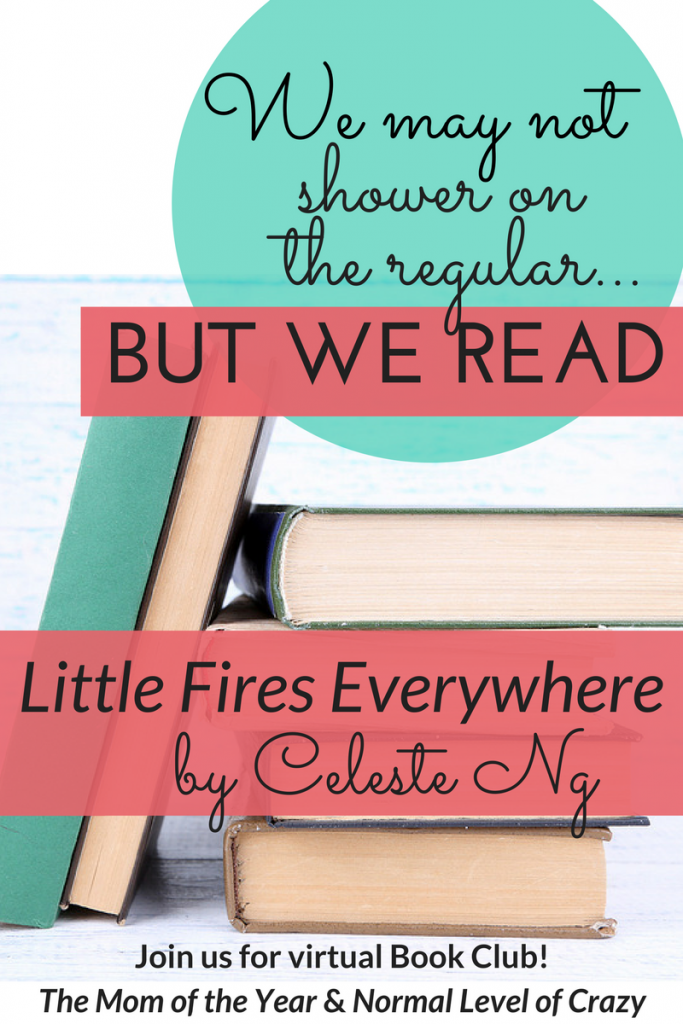 ……………………………………………………………………………………………………………
Next up …
The Stolen Marriage, by Diane Chamberlain
Amazon's description:
Steeped in history and filled with heart-wrenching twists, The Stolen Marriage is an emotionally captivating novel of secrets, betrayals, prejudice, and forgiveness. It showcases Diane Chamberlain at the top of her talent.
One mistake, one fateful night, and Tess DeMello's life is changed forever.
It is 1944. Pregnant, alone, and riddled with guilt, twenty-three-year-old Tess DeMello abruptly gives up her budding career as a nurse and ends her engagement to the love of her life, unable to live a lie. Instead, she turns to the baby's father for help and agrees to marry him, moving to the small, rural town of Hickory, North Carolina. Tess's new husband, Henry Kraft, is a secretive man who often stays out all night, hides money from his new wife, and shows her no affection. Tess quickly realizes she's trapped in a strange and loveless marriage with no way out.
The people of Hickory love and respect Henry but see Tess as an outsider, treating her with suspicion and disdain. When one of the town's golden girls dies in a terrible accident, everyone holds Tess responsible. But Henry keeps his secrets even closer now, though it seems that everyone knows something about him that Tess does not.
When a sudden polio epidemic strikes Hickory, the townspeople band together to build a polio hospital. Tess knows she is needed and defies Henry's wishes to begin working at there. Through this work, she begins to find purpose and meaning. Yet at home, Henry's actions grow more alarming by the day. As Tess works to save the lives of her patients, can she untangle the truth behind her husband's mysterious behavior and find the love—and the life—she was meant to have?
………………………………………………………………………………………………………………….
I've got to say, I've been wanting to read Diane Chamberlain for awhile now.  I've had The Silent Sister on my TBR list for ages.  Any Diane Chamberlain fans?  Looking forward to trying out a new author!!
As always, we are giving away a copy of The Stolen Marriage to one of our readers here. Enter by leaving a comment on this post before 11/10/17 at 5:30am EST. As long as you are 18 or older and live in the continental United States, you are eligible to win!
Thank you for joining us for this Little Fires Everywhere book club, and happy reading!
Thank you to St. Martin's Press for providing copies of The Stolen Marriage for our review and for the giveaway. All opinions share are 100% our own.
This post does contain affiliate links via which I earn a small commission if a purchase is made through them. 
The following two tabs change content below.
Meredith blogs at The Mom of the Year, where she dedicatedly earns her title one epic parenting fail at a time, offering quick, relatable laughs for fellow parents and all their empathizers. She has been part of several best-selling anthologies, featured on prominent sites such as Huffington Post, In the Powder Room and BlogHer, and loves her role as the Executive VP/Operations Manager of The BlogU Conference. When she's not breaking up fights over Legos and juice boxes, she remains fully committed to sharing a less serious look at the world of parenting.