***Thank you to cars. com for sponsoring this post so I could share you about this easy way to find the right family car.***
I'm not a huge fan of the new vehicle-buying process. Mostly this is due to our low car turnover rate: we run our rides into the ground before we trade up. Since we buy new cars so rarely, I'm not especially well-versed in how to best approach the endeavor. Also making the purchasing less than appealing? Kids. The couple times we've bought a car since we've had children, it was a pain. Shifting car seats between vehicles for test rides and dragging whiny young ones from dealership to dealership isn't top on my list of fun times. And even without kids, the whole buying bit takes a lot of time. However, despite the fact that I don't love the effort involved in getting a new family car, when we finally meet up with one and I get to rock my sweet new ride (you know, to exciting places like the grocery store 😉 ), it feels pretty fantastic.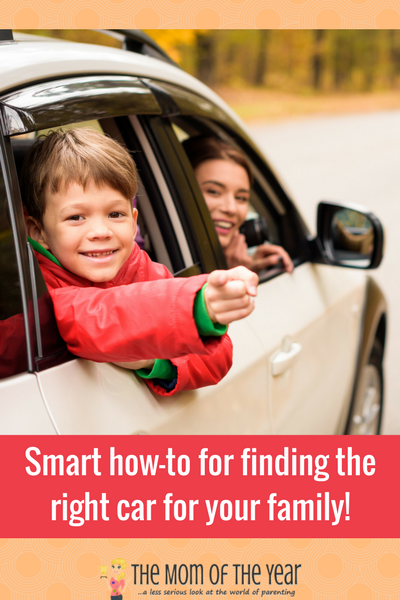 Not only does getting a new family car feel amazing, it's also necessary, especially with busy families! Just yesterday, on our trek home from an amusement park, my husband took a glance at the back of our well-loved (read: totally trashed) minivan and pronounced that he was going to take it out back and burn it. I love that man for his good ideas. The thing is, families use their vehicles HARD. With kids in tow, there is no nifty driving to work and back while the backseat gets to coolly chill out in it's empty, clean glory. Between vacations, dance practice, soccer games, spilled ice cream cones, slightly-dried paint projects, and dirty dog paws, our family vehicles take a serious beating. Not only does this wear and tear shorten a vehicle's lifespan, it makes it more necessary than ever that to find the right, truly family-friendly car to fit your active lifestyle.
So it's super important find the right family car, but buying it is a huge pain–now what?
No sweat, friends, you know, as always, The Mom of the Year is hear to make your parenting gig a bit easier, and I'm delighted to share a new resource we've recently met up with–welcome cars.com!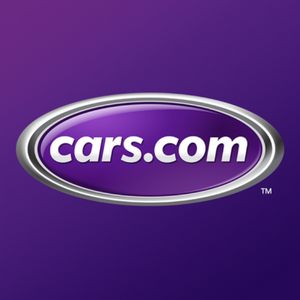 Cars.com is a FREE leading online destination that helps car shoppers and owners navigate every turn of car ownership. A pioneer in automotive classifieds, the company has evolved into one of the largest digital automotive platforms, connecting consumers with local dealers across the country anytime, anywhere. Through trusted expert content, on-the-lot mobile app features, millions of new and used vehicle listings, a comprehensive set of research tools and the largest database of consumer reviews in the industry, cars.com helps shoppers buy, sell and service their vehicles.
How can cars.com help you purchase the right family car?
The Search Engine. Front and center on the landing page, type in the known specs for whatever vehicle you're crushing on, and you'll get a list of nearby results that meet your criteria–along with info about the service centers and dealerships that have the car in stock
Read both real-people and expert reviews on the car you are considering. Type in the make, model and year of a vehicle and see the reviews pop up!
Favorite a specific vehicle to get updates about price drops on the car! No need to spend hours scanning for sales and reductions–cars.com will let you know when a deal is available!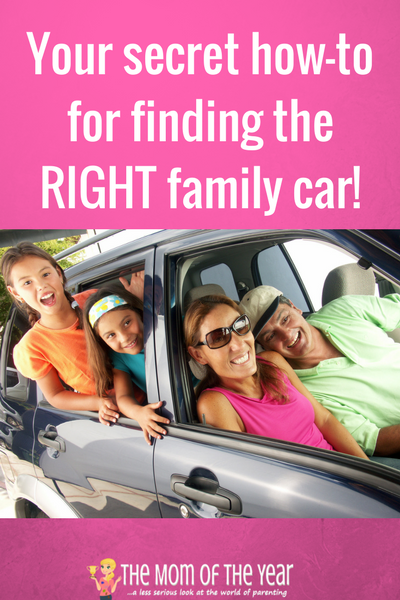 What does all of this mean? Saved time and saved money! In short, cars.com is a huge, busy-parent win. Trust me, my fellow child-rearing warriors, when you're on the prowl for your next family car, click over to cars.com and let it help you! It will make your life easier and you can use all that time you would have spent trolling for your new vehicle on other, far more exciting things–like packing backpacks or scraping slime off TV remotes 😉
Parenting is a tough gig, but the buying a family car part of it doesn't have to be hard. Give cars.com a try and get your easy shopping on, friends!
And for a genius way to handle your old car, try selling it online with CarBrain! So easy and convenient!
First image credit: depositphotos.com, Image ID:127687150, Copyright:ArturVerkhovetskiy
Last image credit: depositphotos.com, Image ID:14397769, Copyright:gosphotodesign
The following two tabs change content below.
Meredith blogs at The Mom of the Year, where she dedicatedly earns her title one epic parenting fail at a time, offering quick, relatable laughs for fellow parents and all their empathizers. She has been part of several best-selling anthologies, featured on prominent sites such as Huffington Post, In the Powder Room and BlogHer, and loves her role as the Executive VP/Operations Manager of The BlogU Conference. When she's not breaking up fights over Legos and juice boxes, she remains fully committed to sharing a less serious look at the world of parenting.