***Thank you to Liquid-Plumr for sponsoring this post so I can tell you about the essential plumbing tools your household needs. All opinions are my own.***
Today we are going to talk about the things most people never discuss… plumbing. More specifically, toilets and drains. These two things are constant sources of issue in our house, especially with two young children and enough postpartum hair loss to put a grizzly bear to shame. Add in that my children seem to have a never ending fascination with putting things in toilets and the never-ending toothpaste and hair balls that come out of our drains–I'm always looking for a quick fix to get everything unclogged and up and running again.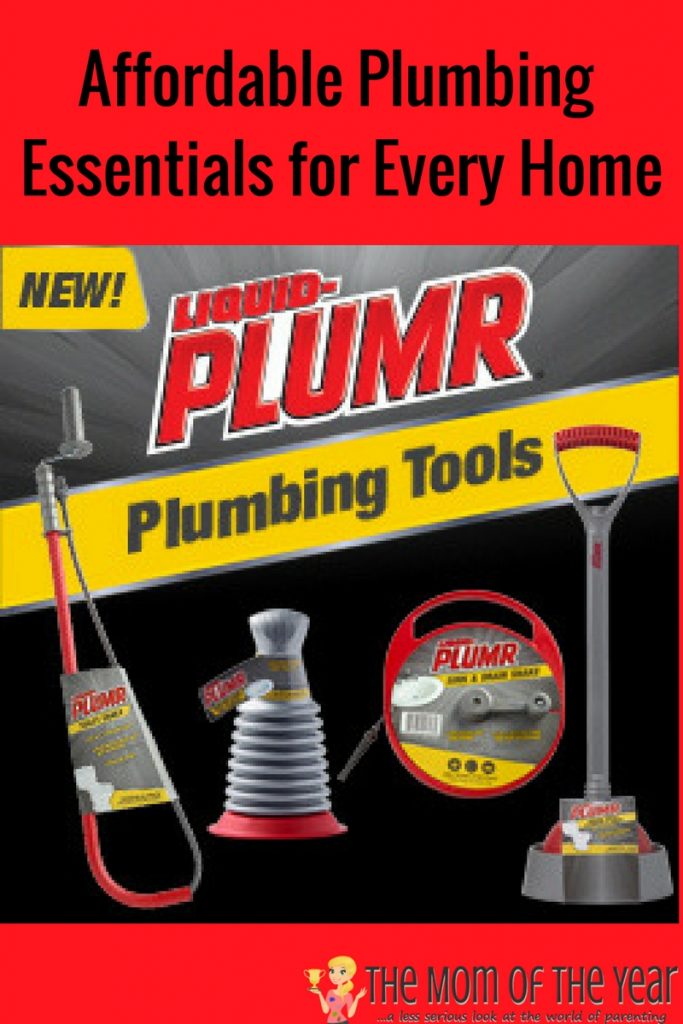 So when I saw Liquid-Plumr's new plumbing tools for sale at Lowes, I was delighted. The tools are so professional and affordable that they are guaranteed to save me money in plumbing service calls down the road. Sweet! Check them out, friends–these four plumbing tools by Liquid-Plumr are the only essential plumbing tools you household needs.
The four essential plumbing tools your household needs:
Let's start with drains. As I mentioned before, most moms have major postpartum hair loss issues, especially when showering. As if our children haven't changed our bodies enough, apparently loosing half your head of hair is also on the list. I have tried everything in the books, a drain guard (which gets so covered with hair I basically am in a wading pool while showering), drain liquid to pour down (a 50% shot it works), and brushing my hair well before the shower (waste of time). Liquid-Plumr has this fantastic Sink and Drain Snake that reaches up to 20 feet long! The tip has a boring head that can easy push and grab any clog you have. My favorite part is that it has a great self storing case that is so compact and easy to put under our sink. Friends, it works so well, I can now quickly (seriously, in under a minute) and easily unclog the hair out of my shower and don't have to try so many other pointless methods.
One of my other favorite features that Liquid-Plumr released is a drain plunger. Look at this photo and tell me how smart this is! I cannot be the only one that used to attempt to use a toilet plunger in my sink and consistently am irritated at the faucet being in the way. The Liquid-Plumr Mini Bellows Sink Plunger is the perfect size for any sink drain and only costs $3 at Lowes.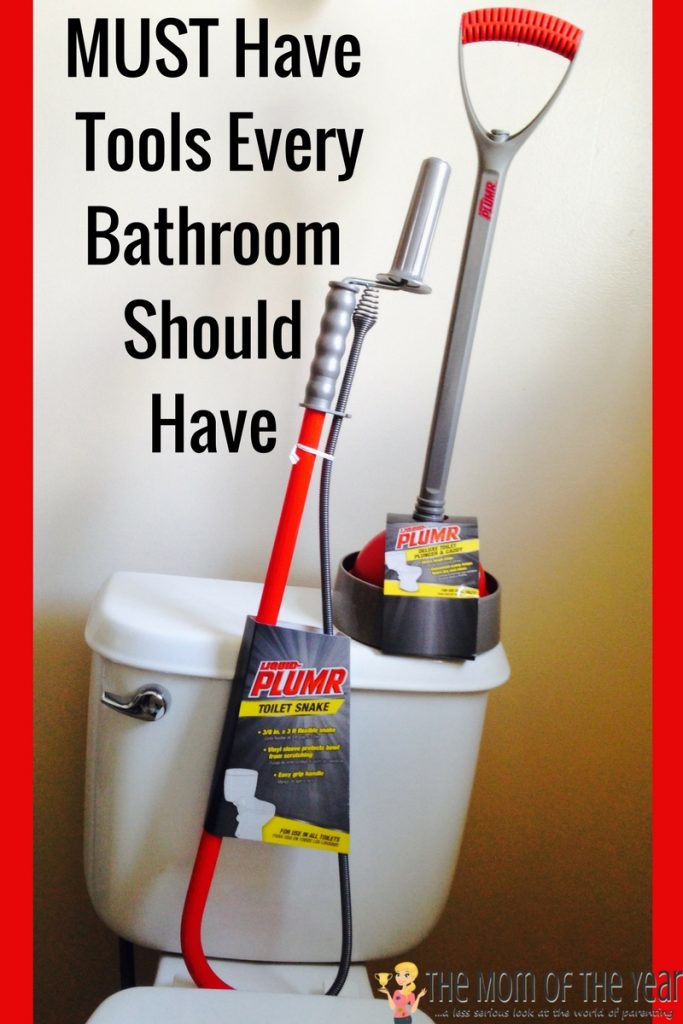 Now that we have established what works for keeping drains clear, let's move onto toilets. With two children our toilets have seen their fair share of clogs, from excessive toilet paper to entire toilet paper rolls being the most popular. Just the other day, my daughter decided to put playdoh inside the toilet, along with the container, and my son proceeded to flush. After cursing myself for not investigating what was happening during the five minutes of silence I enjoyed, I went into the bathroom and knew exactly what would help me with damage control. Normally circumstances like this require a panicked call to a plumber but since Liquid-Plumr has fantastic tools for situations like this, I knew just what to use.  Enter the Liquid-Plumr Toilet Snake.  This snake is well made, sturdy, and incredibly easy to use. It is 3 feet long and perfect for any clog, it even has a vinyl sleeve so your toilet won't scratch. It took me less time to unclog the playdoh then it took my kids to flush it down! In the $10 price range at Lowes it is an essential item to have in your house for any clog.
Of course, no bathroom would be complete without plungers.  Living with kids though, you need a good heavy duty one like the Liquid-Plumr Deluxe Toilet Plunger.  Not only is it a great strong design, but it has its own caddy so that you can store it after use on its own caddy instead of your clean bathroom floor. Since this is such an essential item for all homes, Liquid-Plumr is giving one of our readers a chance to win one! As long as you are 18 or older and live in the continental United States, you are eligible to enter in the Rafflecopter below.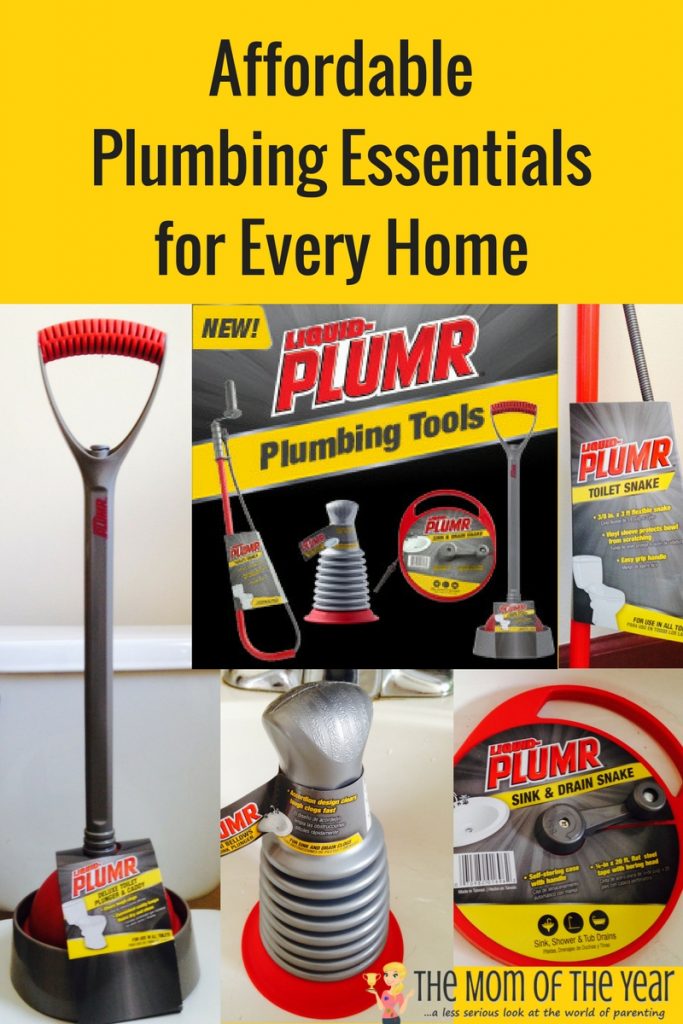 But no fretting it you don't win–all four of these essential plumbing items by Liquid-Plumr are sold at Lowes for less than $12! Go grab these four essential plumbing tools and get your house in order for whatever life throws your way!
The following two tabs change content below.
Lindsay Houser
When Lindsay isn't fielding three-nager temper tantrums and scraping Play-Doh off the floor, her passions are the great outdoors, cooking, creating, and healthy, holistic living.
Latest posts by Lindsay Houser (see all)