***Thank you to e-cloth for sponsoring this post so I fill you in on their incredible chemical-free cleaning cloths that will totally change your cleaning game!***
A couple of months ago, my friend gifted me with a very cool birthday present: one of the new chemical-free cleaning cloths that I'd been hearing about so often. Open to trying something new, I gave it shot…and I fell completely in love! I was so impressed after using my first cloth, that I immediately started researching, brands, prices and options online. After trying several, I have solidly landed on e-cloth as my go-to; I am wowed by these game-changing chemical-free cleaning cloths!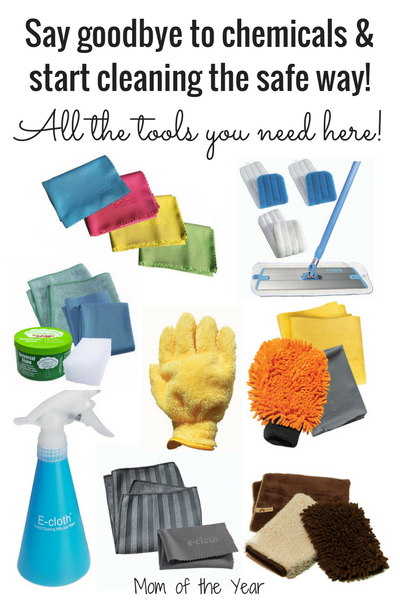 What are these new chemical-free cleaning cloths and why are they so great? Which ones do you actually need and where should you get them? Well friends, settle in, because I'm delighted to give you the whole need-to-know scoop about my favorite crush of the season.
What are chemical-free cleaning cloths?
They are cloths that you add only water to for cleaning, no chemical cleaning products needed. An e-cloth is not just another microfiber cloth. Advanced fiber technology and superior chemistry are used in the manufacturing of these cloths to produce amazing results.
The fiber composition, fiber size, fiber processing and density of cloth allows e-cloth to achieve extraordinary cleaning and drying, outperforming other cleaning methods. For more more specific information about the fiber content of these chemical-free cleaning cloths, along with a video that helps explain how they work, go HERE. In short, surfaces are cleaned so effectively that there is nowhere left for bacteria to grow. Surfaces are left polished and totally smear and lint free. e-cloths rapidly absorb 7 times their weight in water.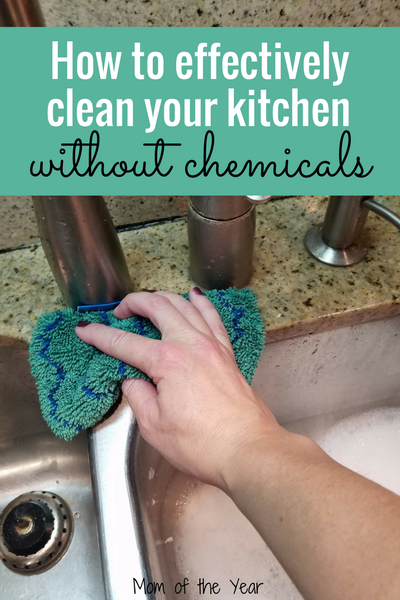 Do chemical-free cleaning cloths really work?
Yes! e-cloths remove over 99% of bacteria. All the main e-cloths have been tested by an internationally recognized micro-biology laboratory (Silliker – 45 laboratories worldwide and work with McDonalds, Kraft Foods & Kelloggs). All have been shown to remove over 99% bacteria, including e-coli, listeria and aspergillus – Click Here for more information.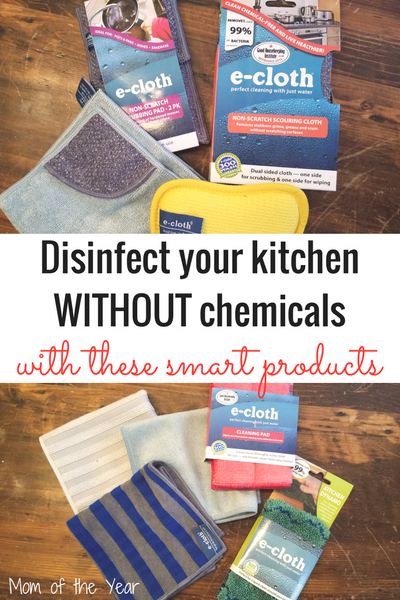 The Mop was proven to remove over 98%. Tests showed that, after a brief rinse, only 0.01% of bacteria are re-introduced to a surface.  Additionally, because the cloths do not leave any residue on the cleaned surface, there is nothing left behind to encourage the development of bacteria.
Why are chemical-free cleaning cloths so great?
Money saved. Invest once the cloths (The e-cloth brand is far and away the most affordable I've found and most products are under $10!) and you're done. No need to keep buying cleaning products for your home.
Time saved. I loathe cleaning, but true story, when cleaning with e-cloths, I loathe it a bit less. Why? Because it takes less time. I have separated my cloths into ziplock bags by rooms. If I have an extra 15 minutes to clean the bathrooms, I grab my bathroom bag and go. No need to dig for different shower, mirror, sink or toilet cleaners; I add water and I'm good to go. Easy-peasy.
Space saved. Seriously, that nasty mess of cleaning products under your sink? Pitch 'em. You don't need them any more. Hello clean, empty cabinet space!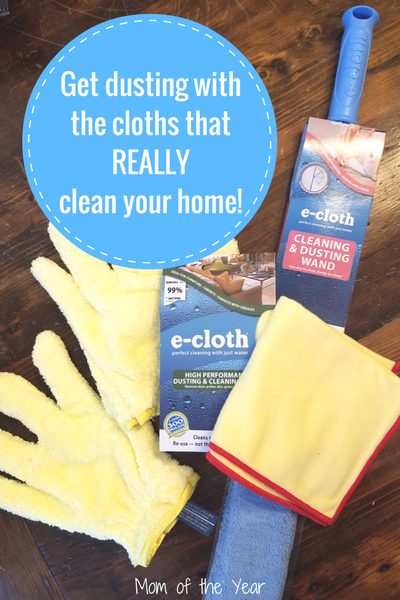 How do I clean and reuse my e-cloths? Is it hard?
It's not hard at all! For all e-cloths, a thorough rinse is often enough for day-to-day use (i.e. for my e-cloth kitchen rag, I rinse it out after each use, dry it by the sink and it continues to clean and sanitize without having to put it through the wash).
When it's time to wash an e-cloth, use a small amount of regular laundry detergent and tumble or hang dry. DO NOT use bleach or fabric softener. Bleach breaks down the fibers and fabric softeners will block them and make them stick together. If fabric softener is used by mistake, rewash with a little detergent OR boil them with baking soda for 10-15 minutes and then pour off the water before removing the cloths.
As long as the care instructions are followed (for more detailed care instructions, see HERE), with normal use e-cloths will last for several years and are guaranteed for 300 washes. There may be some loss of color or staining, but this will not affect performance.
What cloths do you actually need?
e-cloth offers a HUGE range of products. Whatever your cleaning need, from your stove to your windows to your phone to your car to your dog (yup!), there is a cloth for it! My recommendation is to start with the Complete Home Care Set, which offers a variety of products to clean your entire home.
Good news–e-cloth is offering a Complete Home Care Set in a giveaway to one of you, readers! As long as you are 18 or older and live in the continental Unites States, you are eligible to win. Enter through the Rafflecopter below before 11/22/16 at 5:30am for your shot at scoring this fantastic prize!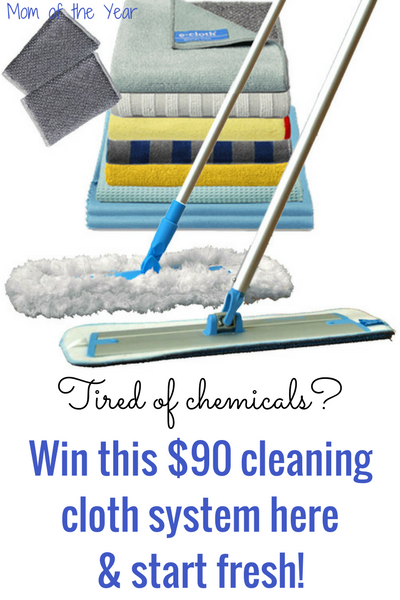 Try different products to see what you like best, assess the cleaning needs of your home and then add to your collection as needed. For example, we have always struggled to properly clean our stainless steel kitchen appliances. When I saw that ecloth offered a Stainless Steel Cloth, I jumped on ordering it. It's now my favorite kitchen cleaning product!
Where can you get these chemical-free cleaning cloths?
Use this handy store locator to find a store near you that sells e-cloth, or you can always order online! E-cloth sells and ships directly from their site and many other large online retailers carry their products as well.
Convinced yet? Yeah, I thought so! Stock up on e-cloth for your own house or add some of the cloths to a gift basket for the perfect holiday present for a friend–one that will truly be appreciated. Something that can make our lives healthier, easier, and cheaper is sure to be a win!
The following two tabs change content below.
Meredith blogs at The Mom of the Year, where she dedicatedly earns her title one epic parenting fail at a time, offering quick, relatable laughs for fellow parents and all their empathizers. She has been part of several best-selling anthologies, featured on prominent sites such as Huffington Post, In the Powder Room and BlogHer, and loves her role as the Executive VP/Operations Manager of The BlogU Conference. When she's not breaking up fights over Legos and juice boxes, she remains fully committed to sharing a less serious look at the world of parenting.