For the past three years, I've been hanging out in a pretty cool place: the behind-the-scenes corners of the BlogU conference.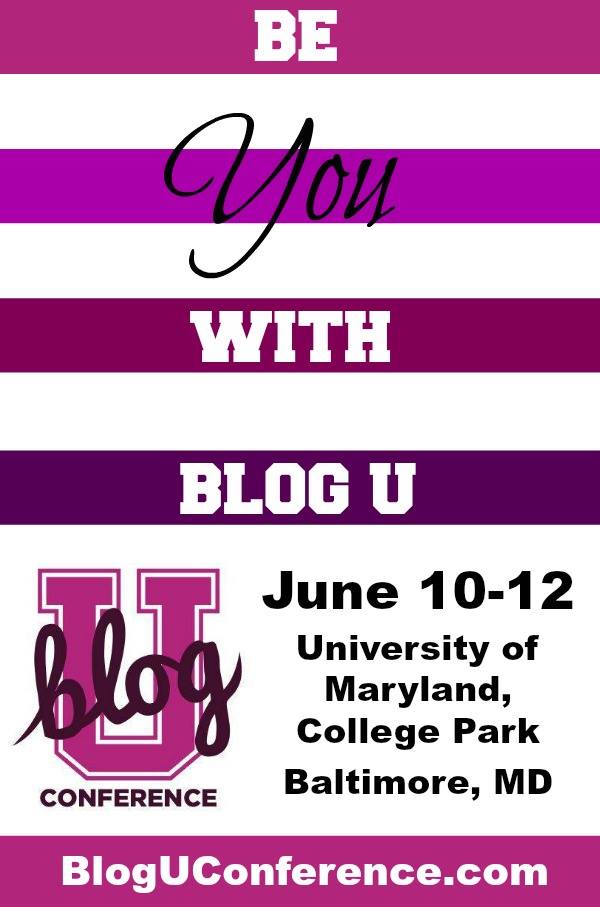 It's not cool because it's pretty–there are too many dirty sweatpants-clad Google hangout meetings for that claim.
It's not cool because it's blissfully organized and runs like a well-oiled machine–it's only our third year! We continue to grow and sort and get bigger and better every day.
It's not cool because it's even especially fun–it's hard work planning a three day conference for hundreds of people! Long, late hours with our noses to the mental grindstone and lots of hard, physical labor too. While I love time spent with our Founder, Stephanie Giese of Binkies and Briefcases, spending seven hours stuffing 200+ swag bags in her driveway in the hot sun is one of those why-the-heck-did-I-ever-sign-up-for-this memories that holds a special place in my mind. 😉
Nope, the behind-the-scenes scene is cool for one solid reason–we do it all for the love of our mission. The Steering Committee is genuinely committed our original vision–to create an intimate, welcoming conference where you can find real learning AND a tribe. We want you to leave feeling both buoyed up with energizing new knowledge and caught by fellow bloggers who get it and are supporting you along your way.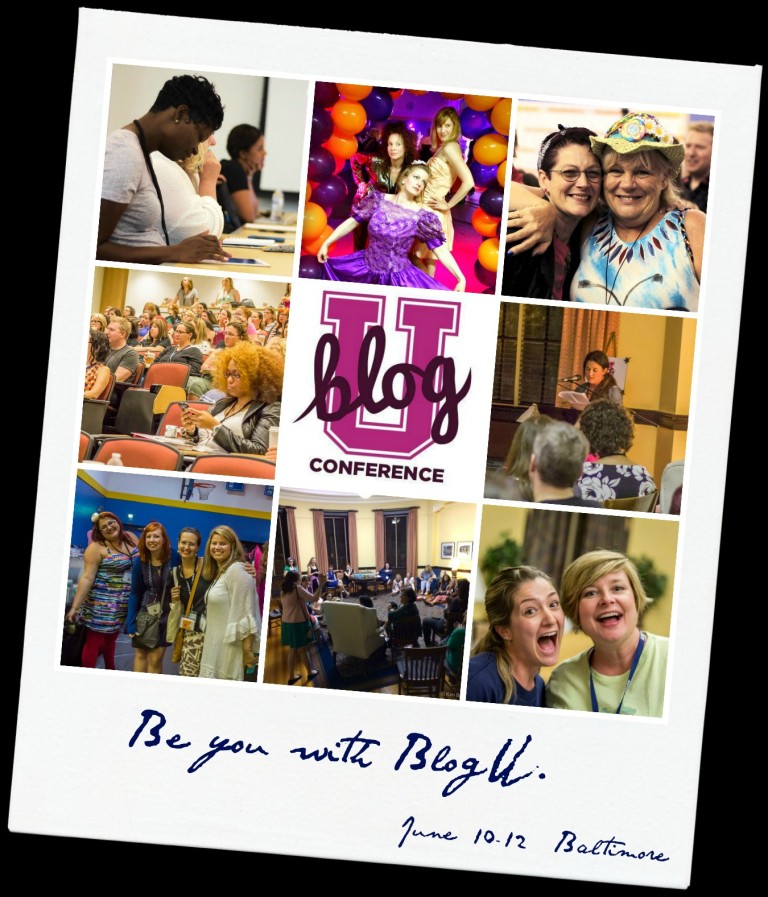 It's a mission we're silly proud of, and the endless hours we spend hammering out the details all circle back to making it happen. We dedicate ourselves to creating the best possible conference for you. I can't say how many of our planning debates start with the question, "What do you think the attendees really want?" We hash, sort and figure everything out to present you with a real, quality experience of education and community.
And we'd love to share it with YOU. If you've been there before, welcome back! If you've not yet attended BlogU, when I say that it's a welcoming landing spot, I'm serious. This is a very easy, friendly crowd to fall into and I promise you'll be glad you hopped in on the fun!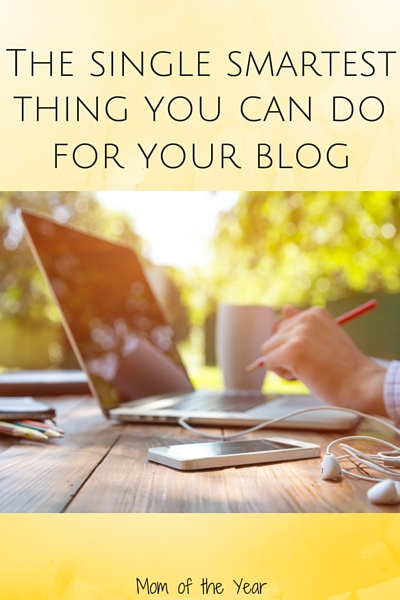 How do I know that you will love coming to BlogU?
Everything is included! Whoa! Hold the phone! Everything?! Yes, everything. All the classes, your stay on campus, all your meals and admission to all activities and events. And this boils down to an uber-affordable conference experience.
The learning experience is real. Our sessions are carefully selected to cover topics which bloggers are eager to study. The schedule is balanced to cover a range of interests and skill levels (there are classes for beginners and for more advanced bloggers). And our faculty is comprised of top-notch instructors in their areas of expertise. You will walk away from BlogU knowing more.
The big Saturday night party is SO MUCH FUN! We're not ready to reveal the theme of this year's party yet, but trust me, it's a winner! And with past years themed as Retro Prom and Middle School Awkward (at BlogU, we are passionately committed to not taking ourselves too seriously), you know to expect something great. Get ready for a night like no other.
We love our theme this year: Be You (get it? BU?). I know, we're so original, but the thing is, it's a perfect fit. We encourage individuality and diversity and have worked hard to build our content around promoting this at the 2016 conference. Come ready to learn about ways to build your individual voice while supporting others' voices. And while you're there? Feel free to be yourself!
The laughter is endless. Count on our hysterical emcee Nicole Leigh Shaw to ringlead the fun, and get ready for many a chuckle during sessions with our witty speakers too. Your funny bone is in for a workout!
The heart is also endless. I don't think there was a dry eye in the house last year as the Term Papers of the Year were read aloud. And Open Mic Night is full of both tears and smiles. We bloggers like to laugh, but above all, we like to be real. And we aren't afraid to touch on the heart of things and be present in that too.
The Design Lab is back and bigger than ever. What is the Design Lab? A chance for you to meet one-on-one with a professional designer and get feedback on your personal site. This year, we've doubled up the available slots and all attendees have a chance to win one of them. Watch for updates about this on the BlogU Facebook page.
We are adding an SEO Lab to the the Design Lab this year. Attendees will have a chance to sit down with an SEO expert for hands-on advice with improving the SEO on their sites. Personally, I'm swooning over how much I want one of these spots!
YOU CAN WIN A TICKET FOR FREE! True story! Pop by HERE for the rules and to enter. Check out these other SEO consulting services!
This group of bloggers is incredible. Each year, at the end of the night, Stephanie and I go back to our room, shut the door and let our eyes well up with awe and pride over the amazing comraderie and love we see amongst all of the attendees.  There are no proper words to capture the beauty of what happens during this conference and the chills you get from simply bearing witness to the experience. It is gorgeous.
If you have a voice in this blogging world and want to learn, share, and grow, grab your ticket! Grab it NOW before we sell out, and get ready for one of the coolest and most moving experiences of your life.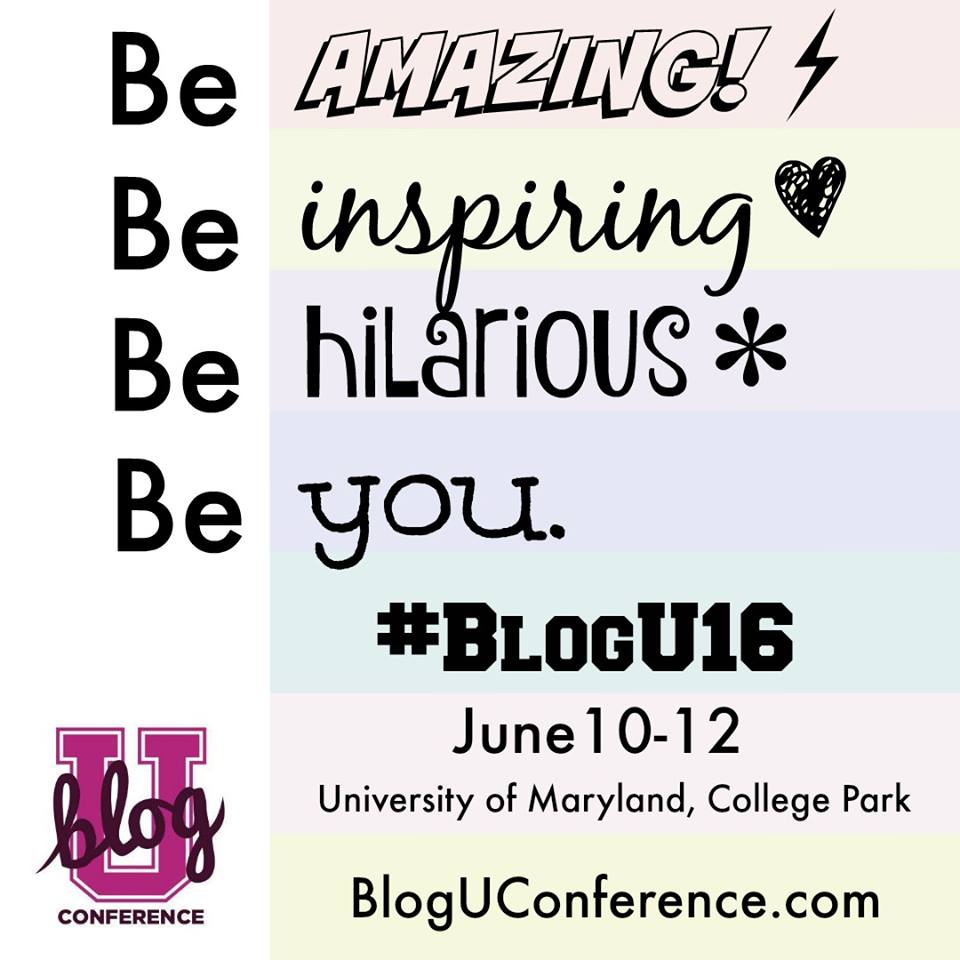 And make sure to throw your name into the Rafflecopter below to win some nifty BlogU swag to help you get into the conference spirit! As long as you live in the continental U.S. and are 18 or older, you are eligible to win! Giveaway closes 3/31/16 at 5:30am ET.
See you at BlogU 2016, friends!
Third image credit: depositphotos.com, image ID:77053383, copyright:AlexBrylov
The following two tabs change content below.
Meredith blogs at The Mom of the Year, where she dedicatedly earns her title one epic parenting fail at a time, offering quick, relatable laughs for fellow parents and all their empathizers. She has been part of several best-selling anthologies, featured on prominent sites such as Huffington Post, In the Powder Room and BlogHer, and loves her role as the Executive VP/Operations Manager of The BlogU Conference. When she's not breaking up fights over Legos and juice boxes, she remains fully committed to sharing a less serious look at the world of parenting.