Raise your hand if you've ever scratched your head on the weekend, wondering over a cool activity to do with your kids that didn't involve seeing yet another movie or building a fort for the upteenth time in row. Nothing against forts, we love them in these parts. They just tend to lose their luster for Mommy after the 1,000th go…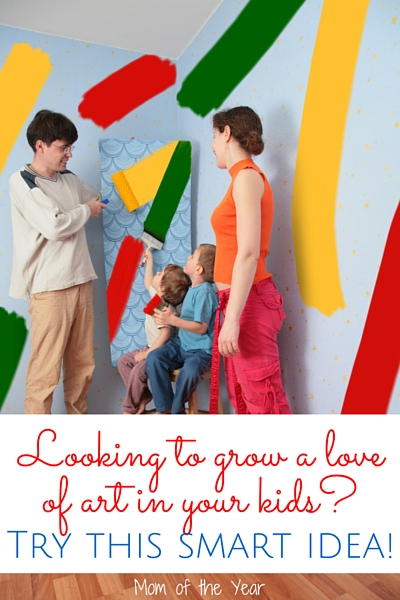 Well, this weekend, I'm proud to deliver the genius answer you've been looking for–enter the Woodmere Art Museum's day of family fun! Jenna, my very informed pal with the museum, has the whole scoop below with all the details you will need to plan your day.
It's fantastic day of fun your kids will love, loaded up with culture and art so when Monday morning comes, you can feel very proud bragging to your friends about the cool exhibit event you hit with your kids this weekend!
Go check out the Children's Reception at the Woodmere Art Museum this Sunday. It's a day that will be a win with the whole family!
***********************************************************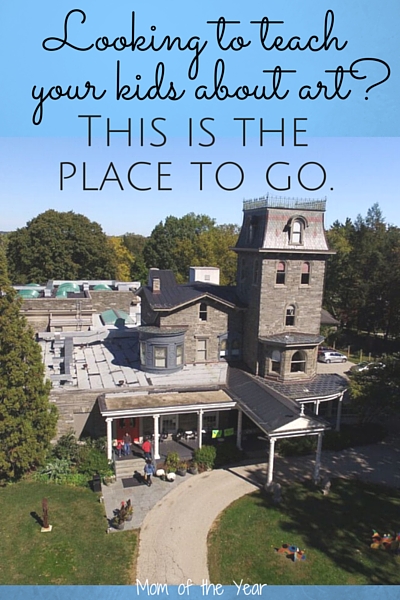 Woodmere Art Museum in Chestnut Hill is presenting a day of fun for the whole family on Sunday. In support of their Big and Little exhibition, the museum is holding a Children's Reception starting at noon. Featuring family friendly art-making and entertainment activities, this is the perfect way to occupy your youngsters on Sunday afternoon if you live in the tri-state area. Plus, Woodmere is located less than a mile from the beautiful main corridor of Chestnut Hill which offers many shops and restaurants.
The family reception celebrating this fun and playful exhibition is free and open to the public. In addition to storytelling and art-making activities, special attractions during the afternoon include larger than life stilt walkers, mime artists, jugglers, trapeze and tightwire performances by the Philadelphia School of Circus Arts.
The schedule:
Noon – 2:00 p.m.:
Art-making and storytelling in the Galleries
Stilt walker and mime artists
2:00 p.m. – 3:00 p.m.:
The Little Circus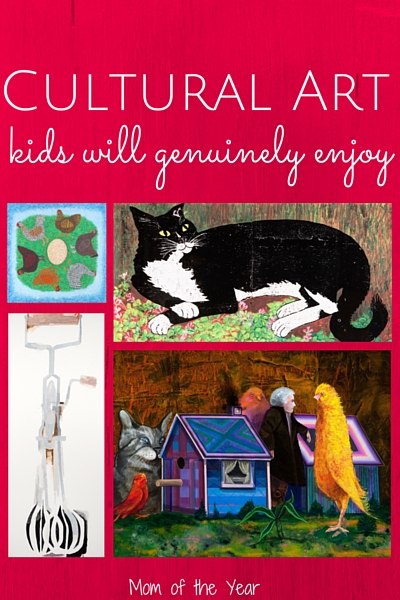 The Philadelphia School of Circus Arts and The Give & Take Jugglers present The Little Circus, a self contained 45 minute show featuring aerial fabric, trapeze, juggling, and tight wire. The show is infused with the warmth, humor, and audience participation for which Give & Take is known, and is a consistent hit with children and adults alike.
Big and Little (on display until March 13) provides humorous, thoughtful, and sometimes jolting juxtapositions between sculptures, photographs, prints, and paintings realized in unexpected ways. This exhibition is particularly child-friendly, as the emphasis on size and perspective is sure to present a fun learning experience for little ones. This exhibition highlights the many different ways in which artists capture the endearing, exciting, or exacting qualities of subjects of all sizes. From oversize canvases that depict larger- than-life animals, people, or abstractions, to tiny drawings that astound in their attention to detail, Big and Little offers comparisons at every turn.
Housed in a 19th-century stone Victorian mansion on six acres in the Chestnut Hill section of Philadelphia, Woodmere first opened its doors to the public in 1910. The building, grounds, and core of the permanent collection are the gifts of Charles Knox Smith (1845 – 1916). A civic leader of his time, Smith's vision was to provide a spiritual experience to the people of Philadelphia through encounters with great works of art in the context of the extraordinary green environment of the Wissahickon and Chestnut Hill.
***********************************************************
Weekend plans with the kids? Done! Go ace your Friday and feel like a boss because on Sunday, you are meeting up with a fab dose of culture and art that will please the whole family. Sunday afternoon has never looked so sweet!
First image credit: depositphotos.com, image ID:7430053, copyright:Paha_L
Image credits in last graphic:
Woodmere Art Museum Big and Little January 16 – March 13, 2016: Cole, 2005, by Sarah McEneaney (Woodmere Art Museum: Museum purchase, 2015) Photograph by Rick Echelmeyer Egg Beater, c. pre 1973, by Louis De Mayo (Woodmere Art Museum: Gift of Jill and Sheldon Bonovitz, 2014) Photograph by Rick Echelmeyer Both Came First: The Chicken Is in the Egg and the Egg Is in the Chicken, 2012, by Linda Lee Alter (Woodmere Art Museum: Gift of the artist, 2014) Photograph by Rick Echelmeyer 2 Bird Buying a House, 1973, by Peter Paone (Woodmere Art Museum: Gift of Flora and Reed Landis, 2011) Photograph by Rick Echelmeyer
The following two tabs change content below.
Meredith blogs at The Mom of the Year, where she dedicatedly earns her title one epic parenting fail at a time, offering quick, relatable laughs for fellow parents and all their empathizers. She has been part of several best-selling anthologies, featured on prominent sites such as Huffington Post, In the Powder Room and BlogHer, and loves her role as the Executive VP/Operations Manager of The BlogU Conference. When she's not breaking up fights over Legos and juice boxes, she remains fully committed to sharing a less serious look at the world of parenting.