I received product and compensation from Mead Johnson Nutrition to create this post written by me. All experiences and opinions expressed in this post are my own and not those of Mead Johnson Nutrition. Consult your pediatrician before making changes to your baby's diet or if you have concerns related to your baby's digestive health. Please see the product label/website for acceptable use and benefits. You can contact Mead Johnson Nutrition with product related questions or comments toll free at 1-800-BABY 123 or through the Contact Us link on Enfamil A.R. or Enfamil.com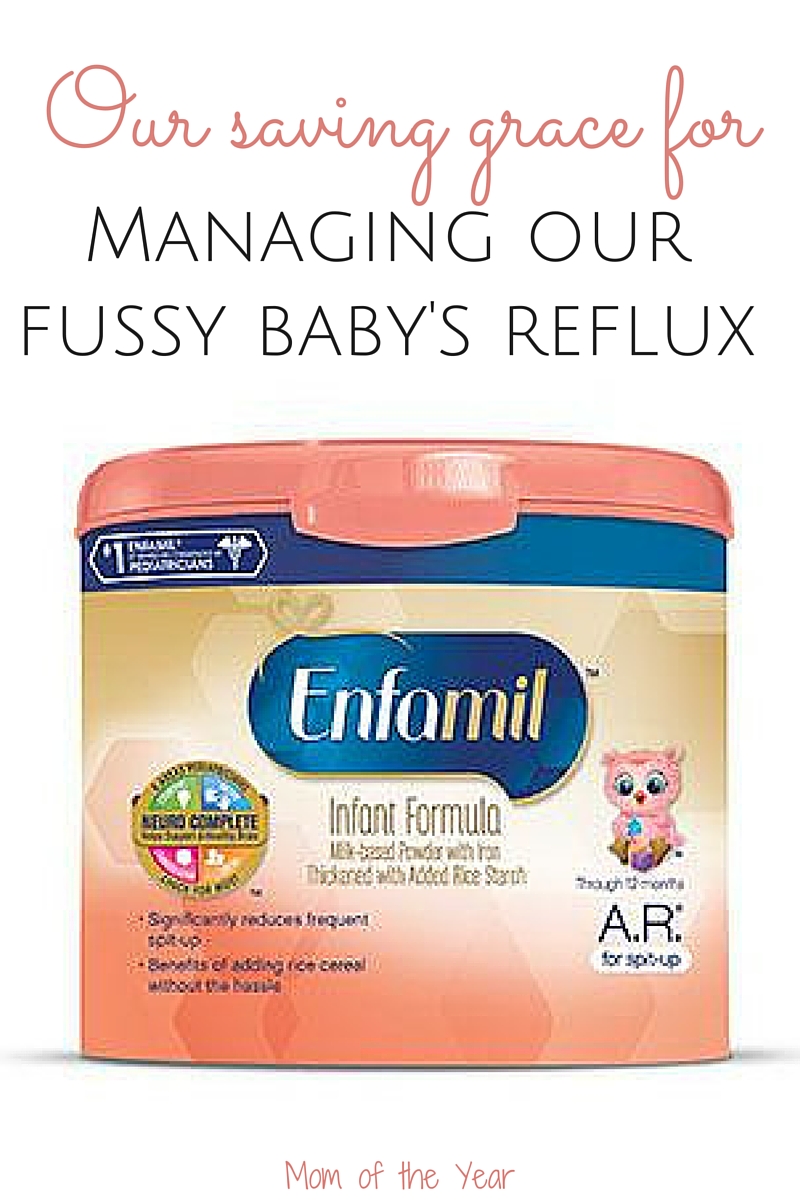 Our entry into parenthood wasn't the smoothest I've seen. It involved a lot of crying, nighttime sleeplessness, and panicked thoughts of "What in the world did we get ourselves into?!".  At one point, I told my husband that I was leaving to join the circus. I'm not sure how this would have helped, but at the time, sanity wasn't really my strong suit, so he didn't ask questions. Good man. In the midst of this fantastic insanity and being overwhelmed as new parents, it took us a bit too long to sort out that our son had reflux. We then realized that if we used a proper formula to feed our child, he might stop screaming a bit. So when Enfamil A.R.™ asked me to partner with them in this sponsored post, I was more than happy to share our experience with you.
You see, Enfamil A.R.™ was a Godsend for us. I make light of our early days, but the truth is, they were a dark time and my son was struggling. When we began using Enfamil A.R.™ he significantly improved. While he continued to be a challenging baby, the cries of pain subsided.
Enfamil A.R.™ is a thickened formula, providing the benefits of thickened feedings without the hassle of trying to add in rice cereal to a regular formula. This helps reduce spit-up and irritability for babies with reflux, a common infant issue.
Reflux, while indeed common, may not be what many parents think it is. While babies often spit-up as their digestive system develops and every baby has periods of fussiness and irritability, this does not mean a child has acid reflux, or Gastroesophageal Reflux Disease (GERD).  About two thirds of otherwise healthy infants may have uncomplicated reflux, or Gastroesophageal Reflux (GER).
Talk to your pediatrician about the difference and the best course of management for your child. Since uncomplicated reflux (GER) may not be related to excess acid production, the American Academy of Pediatrics (AAP) recommends trying conservative management and lifestyle changes, such as burping more frequently and holding the baby upright after feeding, as well as using thickened feedings such as Enfamil A.R. The AAP advises against the overuse of medications that reduce the production of gastric (stomach) acid, which plays an important role in the digestion of nutrients and in supporting the immune system.
Enfamil A.R. was definitely the ticket for us.  It helped my son so much, and when a couple years later my daughter was born and began showing the same behaviors of reflux, we immediately switched her to this formula and saved us all a lot of unnecessary upset and stress.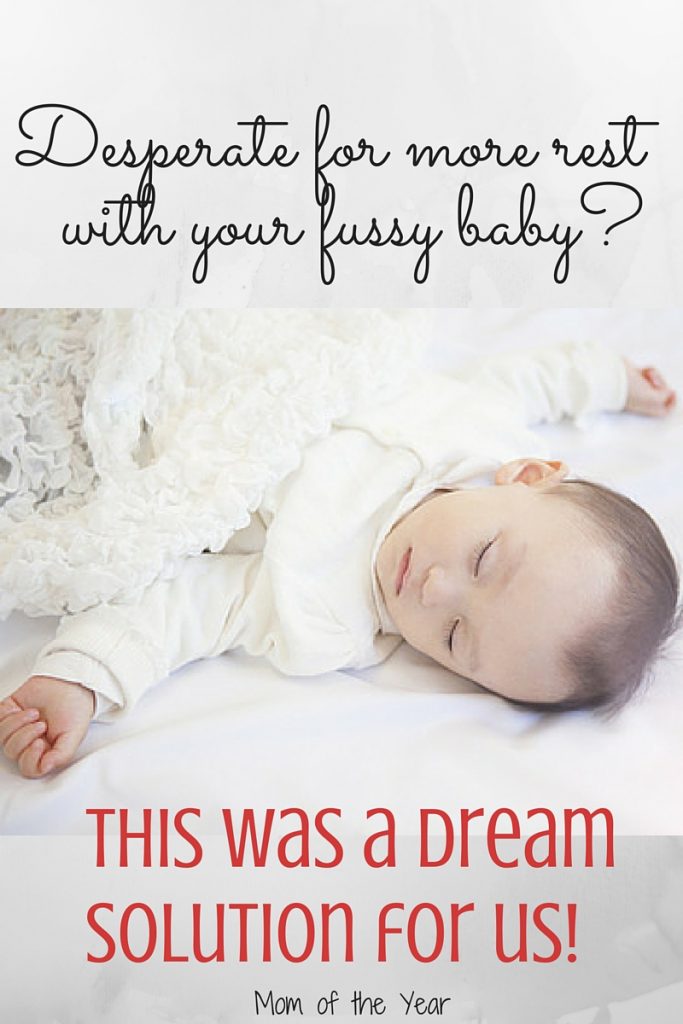 Given our experience, I fully trust this brand, which meets AAP recommendations on reflux management and is clinically proven to reduce spit up by over 50% in infants with frequent spit up. Head over to the Enfamil A.R.™ website to check out their formula and product for yourself.
If there's a solution out there that might help make those baby days a little more peaceful with less threats of Mommy leaving to join the circus, it's well worth exploration. Speaking from experience, I promise.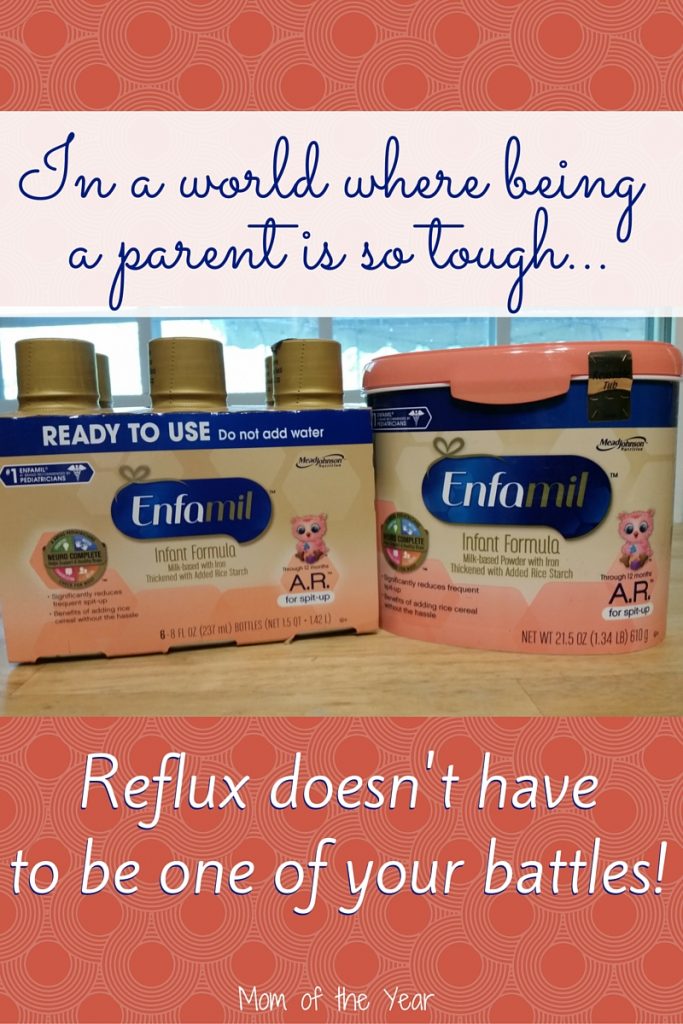 The following two tabs change content below.
Meredith blogs at The Mom of the Year, where she dedicatedly earns her title one epic parenting fail at a time, offering quick, relatable laughs for fellow parents and all their empathizers. She has been part of several best-selling anthologies, featured on prominent sites such as Huffington Post, In the Powder Room and BlogHer, and loves her role as the Executive VP/Operations Manager of The BlogU Conference. When she's not breaking up fights over Legos and juice boxes, she remains fully committed to sharing a less serious look at the world of parenting.