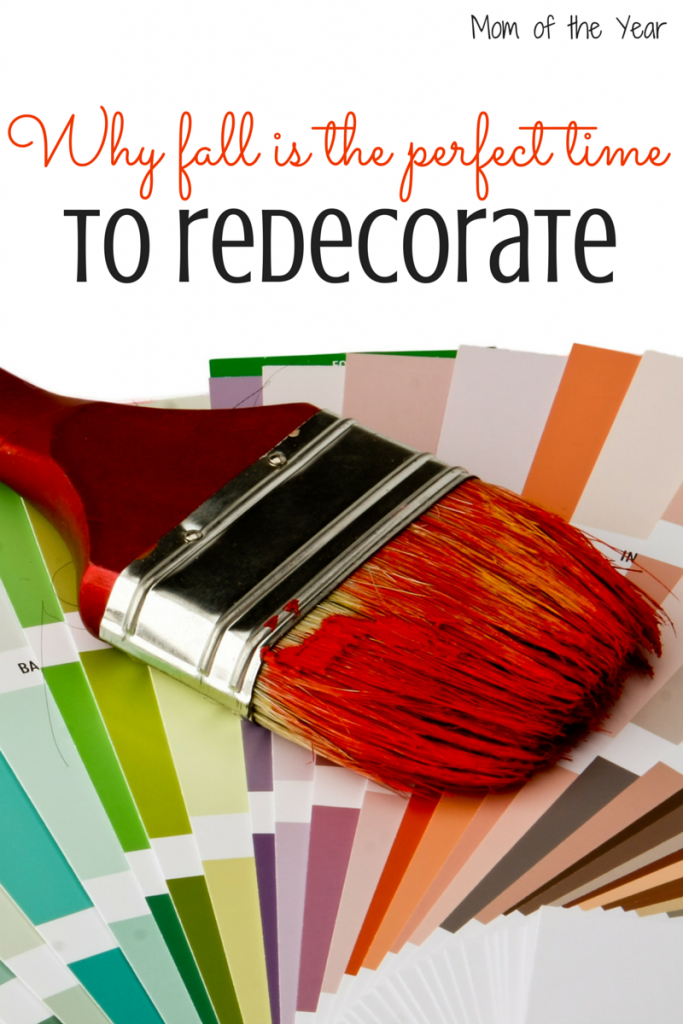 Summer will soon be coming to an end (a lot more quickly than most of us prefer), but it doesn't have to be all disappointment as the seasons change and school starts back up. There are a lot of great things about the fall, and one thing you can do to get yourself excited for the seasonal changes is to start thinking about ways you can get your home ready for the fall and home improvement projects you might finally have time to do with the kids back in school.
Weatherproof and Check Up On Your House
The best time to weatherproof your house is a few months before the proofing is really necessary. That gives you plenty of time to deal with any problems that might come up and to identify all of the things that need attention well before they might present an actual issue. The beginning of the fall is also a great time to tend to general home maintenance tasks. The weather tends to be pretty fair, so it's good time to make repairs to the heating, cooling, and all other systems while they won't be under their greatest demand. Things to be sure to look at:
Your heating and air conditioning systems (especially heating, before the weather gets really cold)
Your water system. Check your water heater and water pressure to make sure everything is operating at correct levels.
Your septic tank. Have a pre-emptive inspection and repair visit, especially if it's been a while.
Put in weather stripping to make your home heating system more efficient in the winter, and while you're at it, see if you can identify more ways to make your home heating and cooling system more efficient. For example, you could consider installing automation so that you can have your heating automatically adjust to turn itself down during the day when nobody's home.
Check out and repair your electrical system. Faulty wiring can present a very real safety hazard, so identify and inspect any potentially dangerous spots.
Clean your home exterior. It can be easy to forget to attend to this aspect of home maintenance, but the longer you neglect it, the more difficult it's going to be to clean it in the long run. Remove grime from your exterior walls and clean off pathways, window sills and shutters, balconies, doors, and the outsides of windows.
Attend to any exterior home repair tasks you'd been neglecting because the weather was too warm. This might include repainting, repairing hinges or roof tiles, or cleaning the chimney.
Give Your Home a Makeover
If you're the summer-loving type, you might find it hard to get yourself excited for the cool weather and return to your fall routine. Redecorating and reorganizing your home, however, can be a good way to fight off the blues as the summer passes. Here are a few ideas to get you excited about redecorating and repairing your home for the fall and winter.
Consider adding an accent wall in a room that you haven't focused much on in your designing. For example, a bathroom, the basement, a hallway, or the foyer might be good candidates. It's also a good idea to start your redesign in one of these areas, as they are usually smaller and are not quite such a big commitment once you begin your redesign efforts. Once you've done your accent wall, add in a few low-key furnishings like a shelf for shoes with baskets for keys and purses. Look for a few modern things for sale like small pottery pieces or art pieces to add some interest key points to the room.
Add little accents to rooms that you love. We all tend to have areas and rooms we spend the most time in, so it's never a bad idea to give those rooms some love and attention. You can consider bigger projects like new wall art or furniture, or smaller projects like reupholstering some chairs to match the carpet, or adding in a few nice blankets and art objects to make it more interesting.
Look for ways that you can make your home and routine more efficient. Finding new organization or storage systems can not only improve the way your home looks, but also help you feel more comfortable and happy in your own space and routine.
The fall season doesn't have to mean the end of the fun! Getting some home improvement done can be a productive and rewarding activity. Tending to practical matters as well as redecorating can make work feel a lot more like fun.
The following two tabs change content below.
Meredith blogs at The Mom of the Year, where she dedicatedly earns her title one epic parenting fail at a time, offering quick, relatable laughs for fellow parents and all their empathizers. She has been part of several best-selling anthologies, featured on prominent sites such as Huffington Post, In the Powder Room and BlogHer, and loves her role as the Executive VP/Operations Manager of The BlogU Conference. When she's not breaking up fights over Legos and juice boxes, she remains fully committed to sharing a less serious look at the world of parenting.