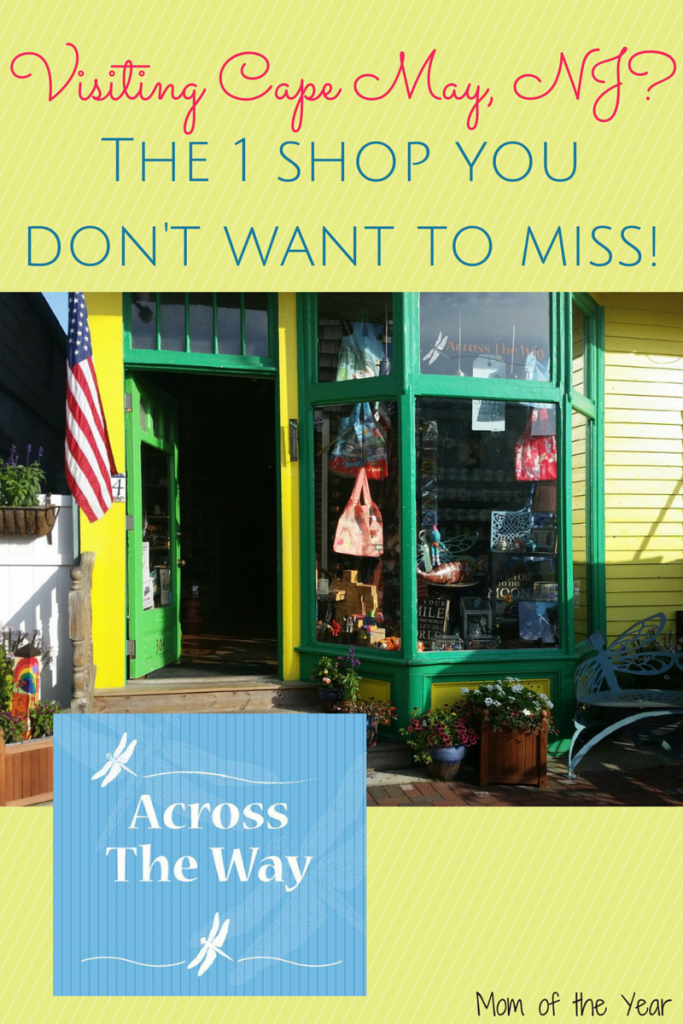 I have endless memories of my mother, a natural-born shopper, delighting in browsing the shops at Cape May, NJ on our vacations. Much to my husband's chagrin, I've inherited her shopping gene. That's cool; he can go ahead and roll his eyes in the corner, I'm too thrilled with my hunting for special treasures to notice his silliness. I'm shopping it up on our vacations and I'm loving it.
In the past couple years, in between wave jumping and pitiful sand-castle-building while sneaking out for my shopping fix, I discovered the most incredible shop in Cape May: Across the Way. This gift and home decor shop was opened seven years ago at the end of the Washington Street Mall across the way from it's sister store, Madame's Port. It's been so successful, they recently opened a second store in Stone Harbor, NJ.
Why do I love Across the Way and why is it so popular?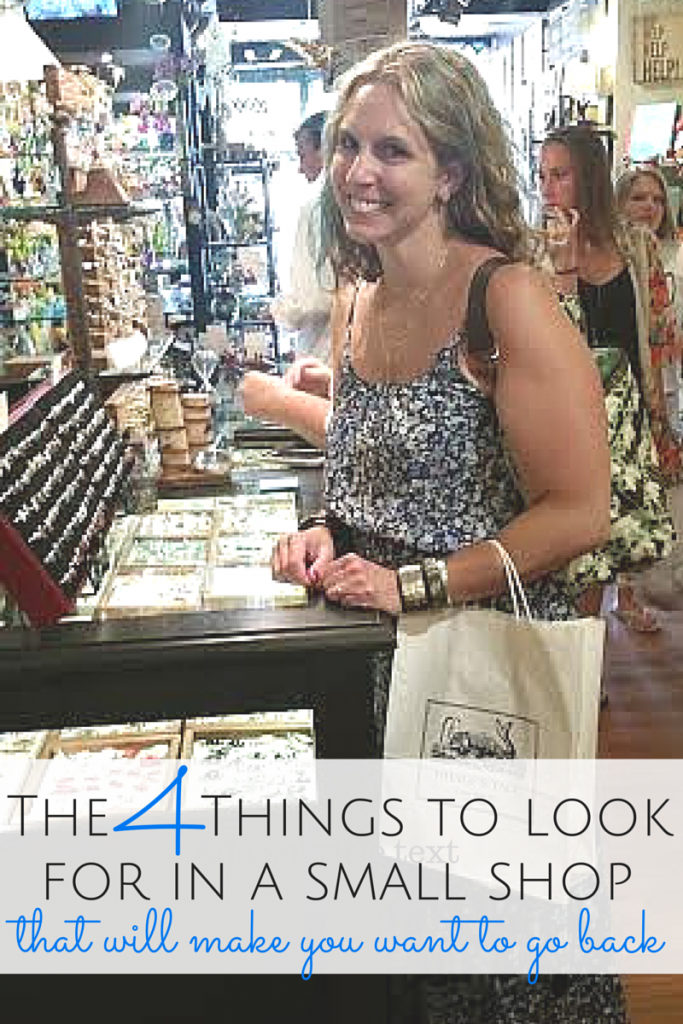 1) They sell really cool stuff. Like, really. The owners are uber-dedicated to finding unique items, buying from local artisans and American-made product as they can. From gorgeous jewelry to trendy bags to pallet-board wall art to games and books for the kids to eco-friendly gifts, you'll have fun looking around and checking out their stock. Find something perfect for whomever you're shopping for–yourself included! They are also known for the tremendous line of Lenny and Eva jewelry they carry and as a sweet treat, are giving away a large sentiment/brass combo to one of you readers! Find more details about this below.
2) The store is set up really well. Aside from the fact that they have two register stations so you never have to wait in a long line (always a plus when you have whiny kids in tow), they very smartly have some kids items stashed towards the front of the shop. And they encourage the children to play with the display toys (I know–awesome!). Even cooler, they have some guy-friendly items (puzzles, books, games, etc.) right beside the kids' area. This allows Mommy to at least hope her family will be happily occupied while she shops through the rest of the store.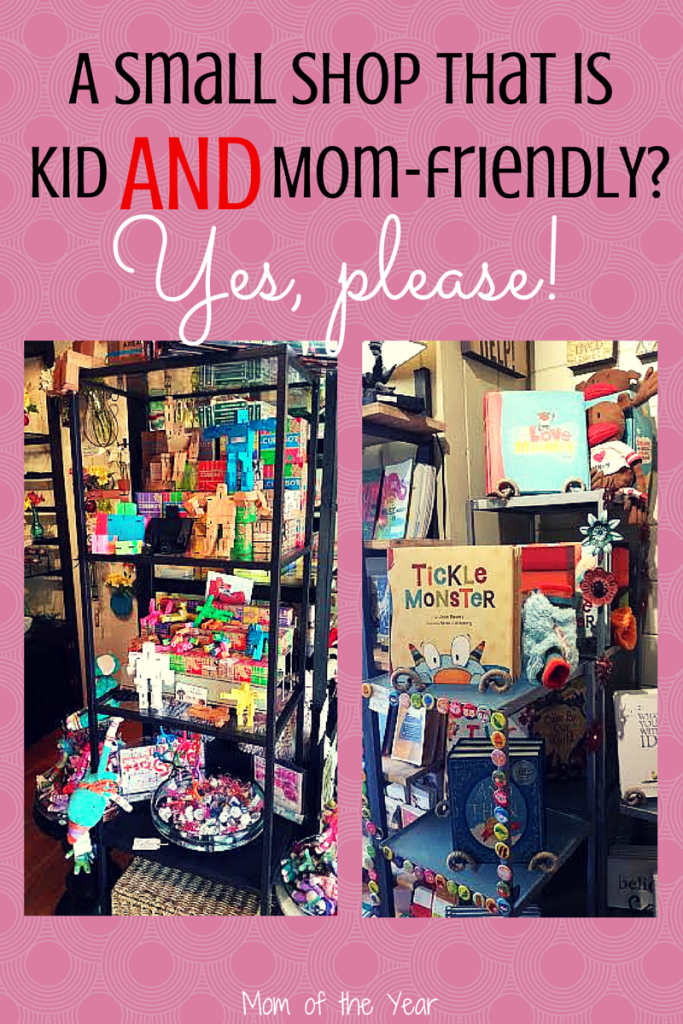 3) The staff is really nice and helpful. Of course I fell in love with a particular necklace that happened to be in the front display window, buried in front of about a zillion display stands and other items. Basically, the staff had to dismantle the entire store front to retrieve the necklace. And they never batted an eye during the whole process. Not only were they not grouchy with me for making them work so hard, they were very friendly and kind. They were also more than willing to answer my questions about different products as I sorted out all selections.
4) They have a very cool online presence. I understand that as a blogger, I may be more into this than most, but here is why this is a good thing for you too: so many small local shops lack an online site where you can order their products. Across the Way does have a website to order from, and this is fantastic. If you aren't visiting Cape May soon, or were in the store, saw something you weren't sure about, then got home and were kicking yourself that you didn't buy it? No sweat! You can pop over to their website and get it sent straight to your house.
In addition to being on Facebook, Pinterest, Twitter, and Google +, Across the Way also has a gorgeous Instagram account–follow along to capture some more inspiration and beauty in your day!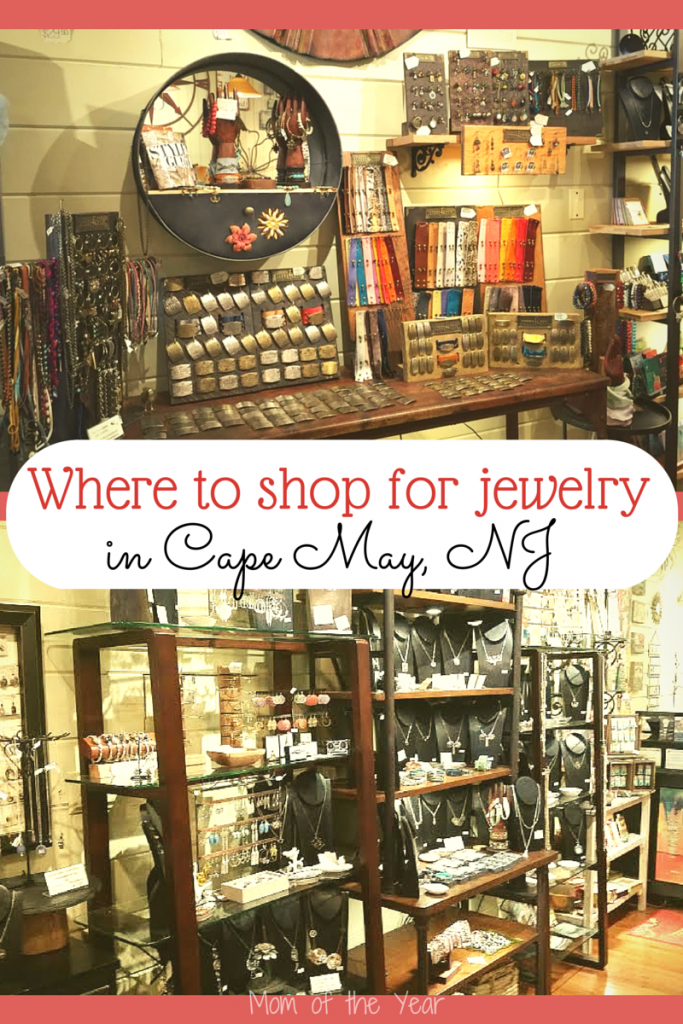 I love my favorite shop, can you tell? When I leave Across the Way, I feel inspired. And it's not just the inspirational quotes on the wall decor or engraved in the jewelry, it's the the store is dedicated to genuine things of beauty and artisanship. I never got to shop here with my mother, but I know she would have LOVED it.
If you're headed to Cape May, NJ, swing by and tell them hello from me and pick out something fun! It's the kind of place you want to visit again and again–in-person and online. If you're looking for something special, Across the Way is the way to go.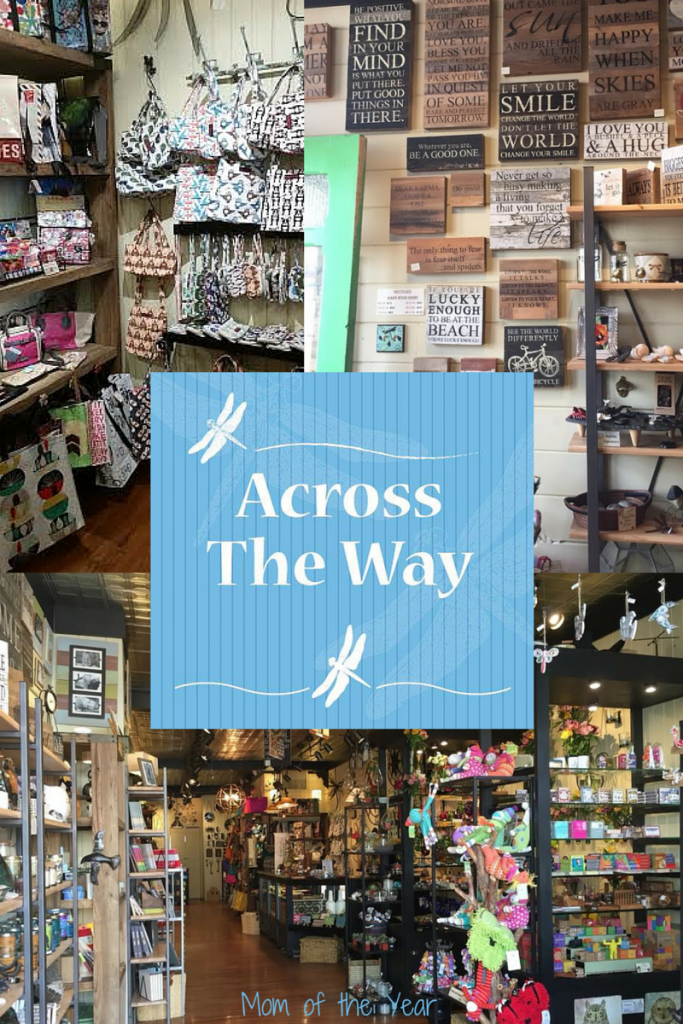 And be sure to enter the giveaway through the Rafflecopter below for your very own Lenny and Eva bracelet (a wide cuff of your choice with the pictured antique silver sentiment). As long as you live in the continental United States, are 18 or older and enter before 5:30am ET on 7/24/15, you are eligible!
This sentiment on this bracelet is this perfect way to honor what being a Mom of the Year is all about. Enter and then get your shopping on at Across the Way!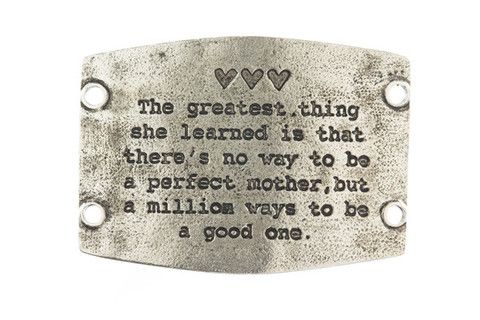 "The greatest thing she learned is that there's no way to be a perfect mother, but a million ways to be a good one."
****Many thanks to Across the Way for creating such a gorgeous shop and sponsoring this post and giveaway so I could share them with you!****
The following two tabs change content below.
Meredith blogs at The Mom of the Year, where she dedicatedly earns her title one epic parenting fail at a time, offering quick, relatable laughs for fellow parents and all their empathizers. She has been part of several best-selling anthologies, featured on prominent sites such as Huffington Post, In the Powder Room and BlogHer, and loves her role as the Executive VP/Operations Manager of The BlogU Conference. When she's not breaking up fights over Legos and juice boxes, she remains fully committed to sharing a less serious look at the world of parenting.