Sometimes (pretty often, to be honest), I look at my life and feel stymied by the weight of things. Of the busyness, the endless tasks, the remembering to send my son's library book back on the proper day and review the new spelling words the optimal number of times each week.
It can be heavy. It can be groan-inducing. And while all the responsibilities come from a place of blessing, they don't leave a whole lot leftover. Limited resources and the demands of young kids always get right of first refusal.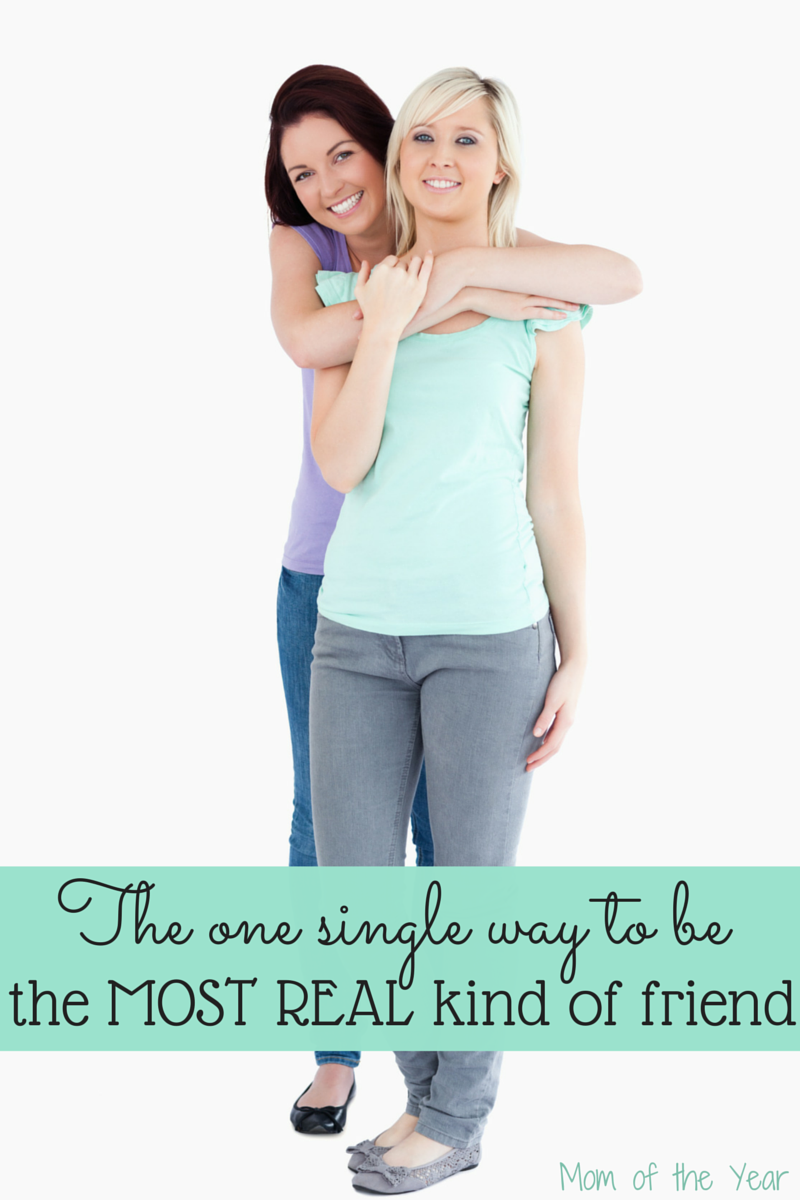 So you offer help in the corners–watching a friend's kids when she has a doctor's appointment, taking a meal to a neighbor, make sixteen notes to yourself to send a text to someone who needs some encouragement on an important day. It's not ever pretty or smooth; the casserole you drop off will be slightly burned, your house will be a circus show with the extra kids vs. a calm, nurturing haven, and you will really, really wish you could be there to hug your friend in person instead of just sending a text.
But you will try because you care.
Yet more important than any of this tangible help, the one thing you can offer is a safe landing spot. You see, what we all really need in a friend is someone who gets it, who loves us as we are. Who takes our panicked random calls when we discover a weird rash on our ankle, who lets us cry when our son can't learn to hold his pencil the right way in school, who will tell you that "no, you do not look like a ginormous cow"–for the sixth time in the same week (not that I speak from experience).
All we really want is a welcome place to fall, a haven in the midst of our floundering and full days.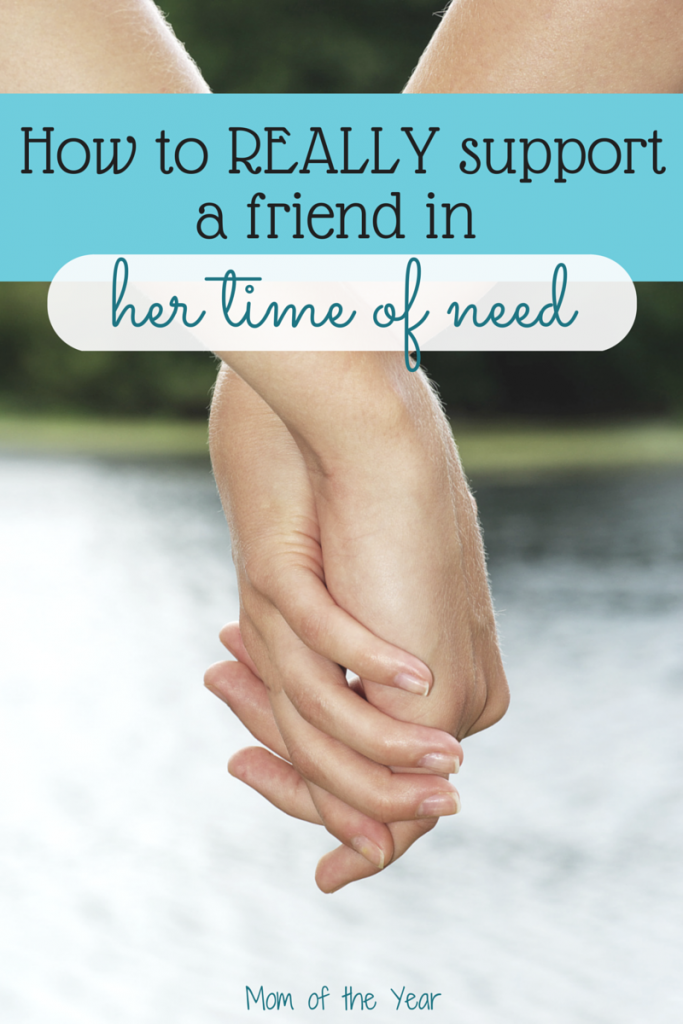 For this reason, difficulties aren't to be cursed. Nothing can better school us in genuine compassion than challenges, struggles, moments when we are pretty sure we are going to have to lock ourselves in a padded room vs. spending another minute with our very-three three year old…
It's this living of such an imperfect life full of stuff that so perfectly equips us to be there for others. Our own tricky spots teach us firsthand how to best offer support and how to be real.  We can be a welcome hand for friends to grasp when things get tough because we get it, we've been there.
It may be ages before we can present gorgeous casseroles or have supportive phone conversations sans children screaming interruptions, but in the meantime, we can be a safe spot for others to land–one entirely filled with empathetic compassion.
And that is the true blessing.
First image credit: depositphotos.com, image ID:11190135, copyright:Wavebreakmedia
Second image credit: depositphotos.com, image ID:2786756, copyright:Pakhnyushchyy
The following two tabs change content below.
Meredith blogs at The Mom of the Year, where she dedicatedly earns her title one epic parenting fail at a time, offering quick, relatable laughs for fellow parents and all their empathizers. She has been part of several best-selling anthologies, featured on prominent sites such as Huffington Post, In the Powder Room and BlogHer, and loves her role as the Executive VP/Operations Manager of The BlogU Conference. When she's not breaking up fights over Legos and juice boxes, she remains fully committed to sharing a less serious look at the world of parenting.