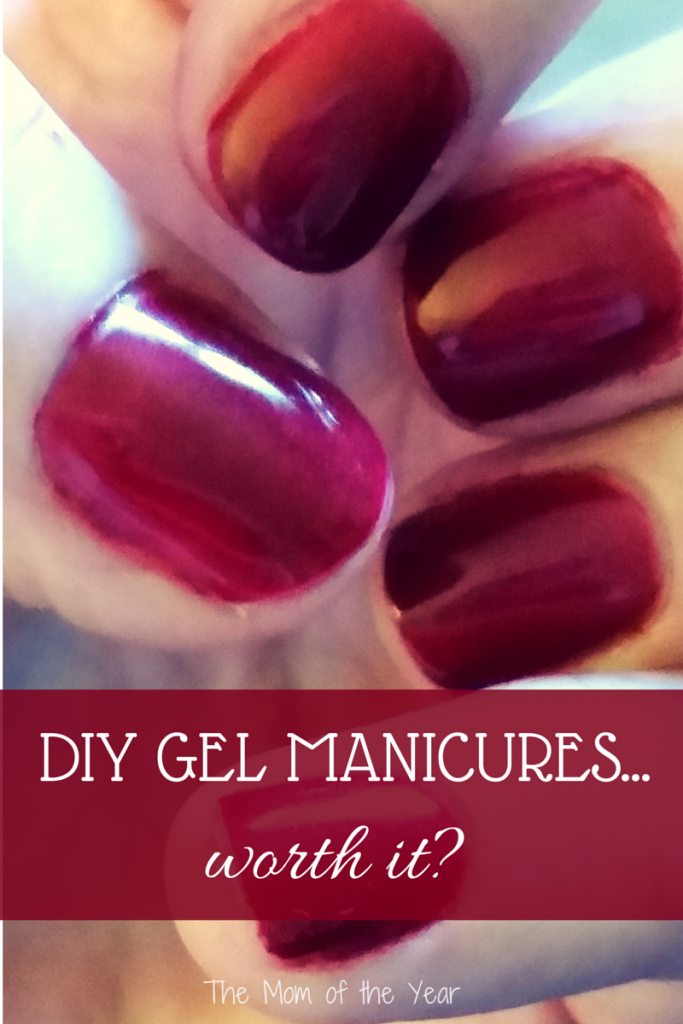 My daughter is adorably into "Ladies' Time". What is Ladies' Time? It involves the two of doing anything together one-on-one.  This can range from not-fun, "The ladies love to grocery shopping in the rain together!" to the very fun, "Ladies are so excited to troll through sale papers on the weekends!". Sometimes she will walk around the house singing, "Ladies! Ladies!" because she is so delighted with the idea of our time together. I know, it kills me too.
When Sally Hansen asked me to check out some of their new nail products on the market, I knew this would definitely qualify as "very fun" Ladies' Time. I've shared before about how much I enjoy dolling up my nails through at-home gel manis–allows me to still feel a bit fancy while scrubbing dishes, but without the crazy cost of salon visits.
So casing out their at-home gel manicure kit? And their new Miracle Gel product and some pretty sparkly nail polishes?  Yes, please!
I was thrilled with the Wine Not shade of gel polish I chose. I have used several other brands previously, and the glossiness and vibrancy of this color was unique!  Using the three tips I follow with at-home gel manicures, I enjoyed a long-lasting shiny manicure without a single chip: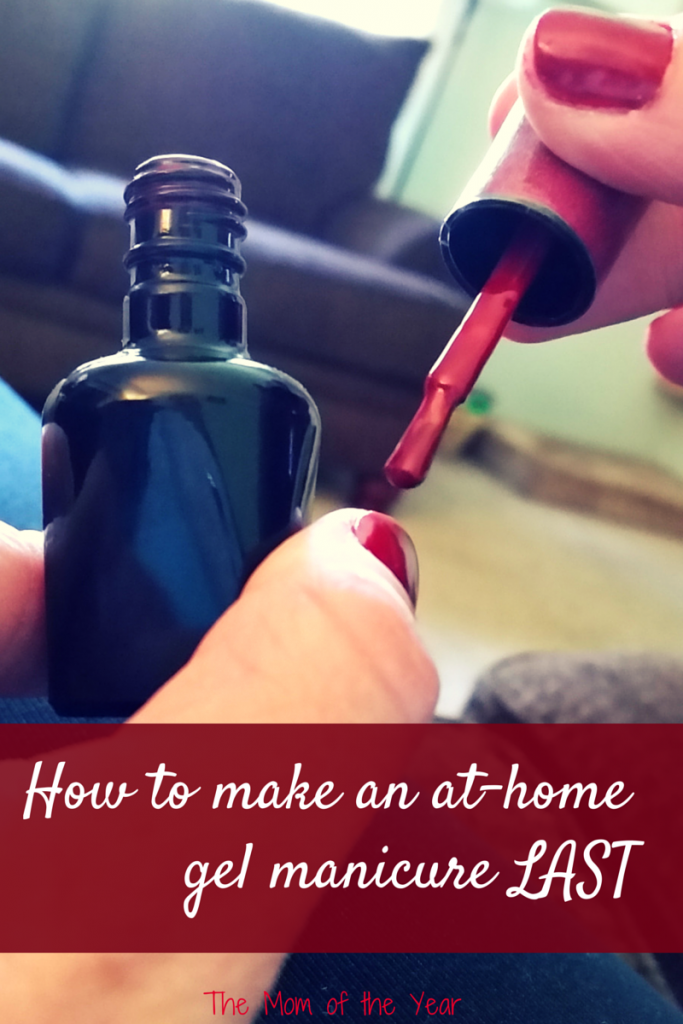 1) Always use a base and top coat (the Sally Hansen kits come with both).
2) Cure each step for 2 minutes total under the UV light. Yes, this takes time, but it means your manicure LASTS.
3) Take the time to fully clean (using the kit cleanser) and buff your nails ahead of time.
If you follow these steps, the manicure actually lasts for the full two weeks, which makes it well worth the time expenditure for me!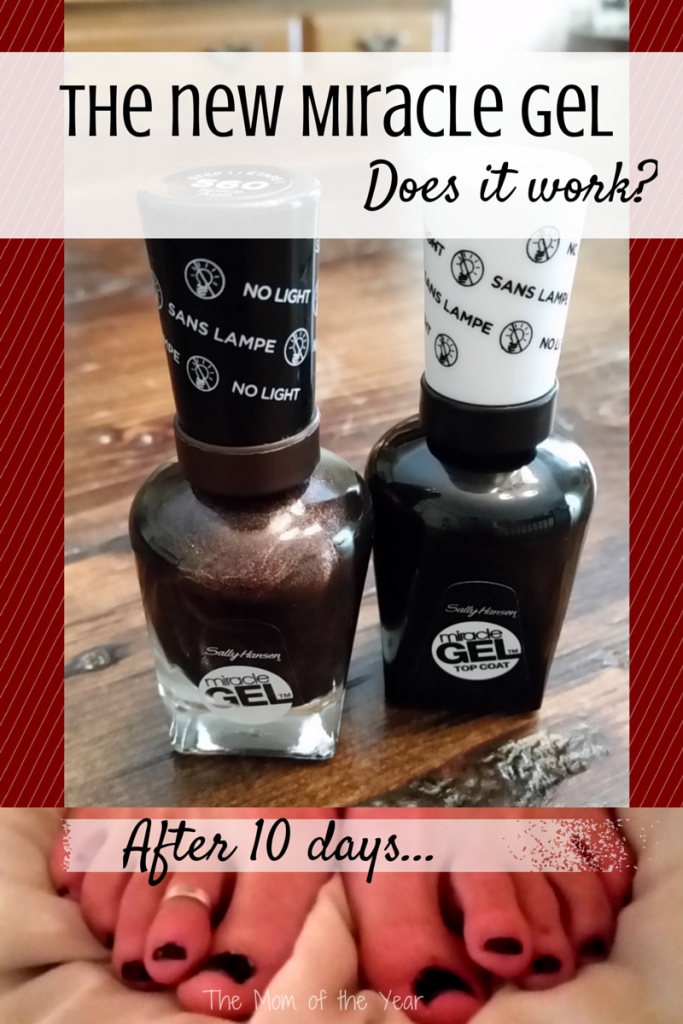 Knowing how much I enjoy my gel manis and the classy look of finished nails, I was beyond eager to give Sally Hansen's new Miracle Gel product a go.  The same long-lasting power as gel without the UV light curing? Able to take it off with regular polish-remover? Sign me up!
This polish definitely lasted longer than regular non-gel polish, and I love that I don't have to soak my nails in acetone to get it off (regular polish remover works fine!).  It didn't seem quite as glossy as a traditional gel manicure, but it lasts far longer than a non-gel polish. It's perfect for my toes too–what mom has time to constantly be up-keeping her feet? After 10 days it looks as good as when I first put it on.  I also love that there are over 45 color choices available. It is terribly hard work to stop myself from snatching up ALL of them.
I also received some NYC New York Color glitter polishes and THIS was it.  This was the Ladies Time I knew my daughter would squee over.  The sparkly polishes are perfect for her little piggies.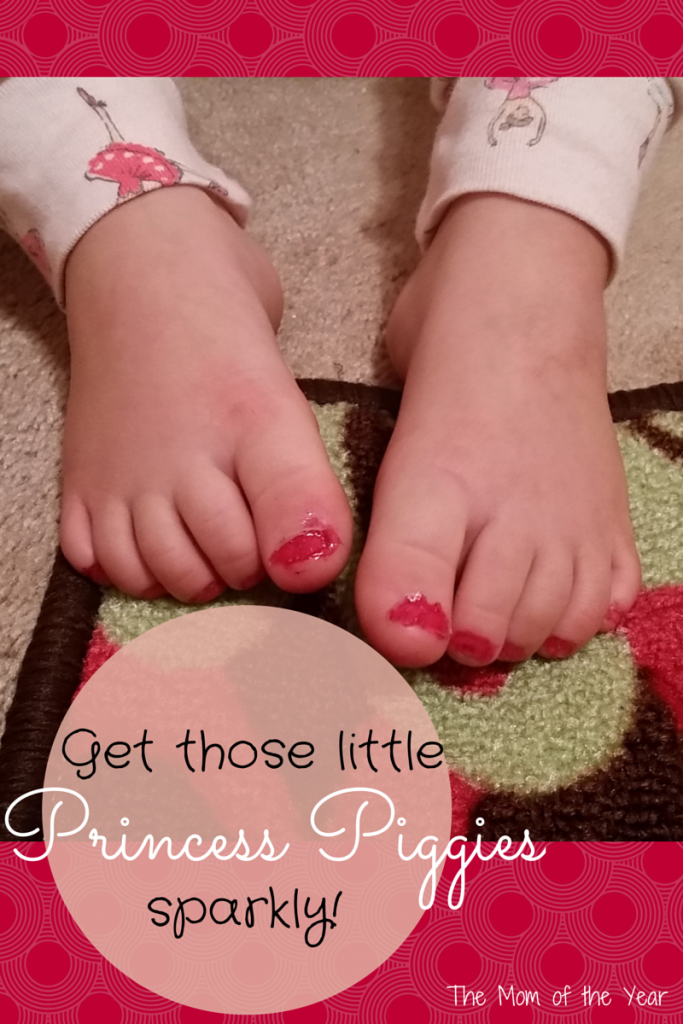 The only problem? Choosing which shade to go with!
Good news, these polishes are so cheap ($1.99/piece!), you can snag up a bunch and have easy girls' weekend fun for a song.  They made her day and it made my day watching her enjoy them so much!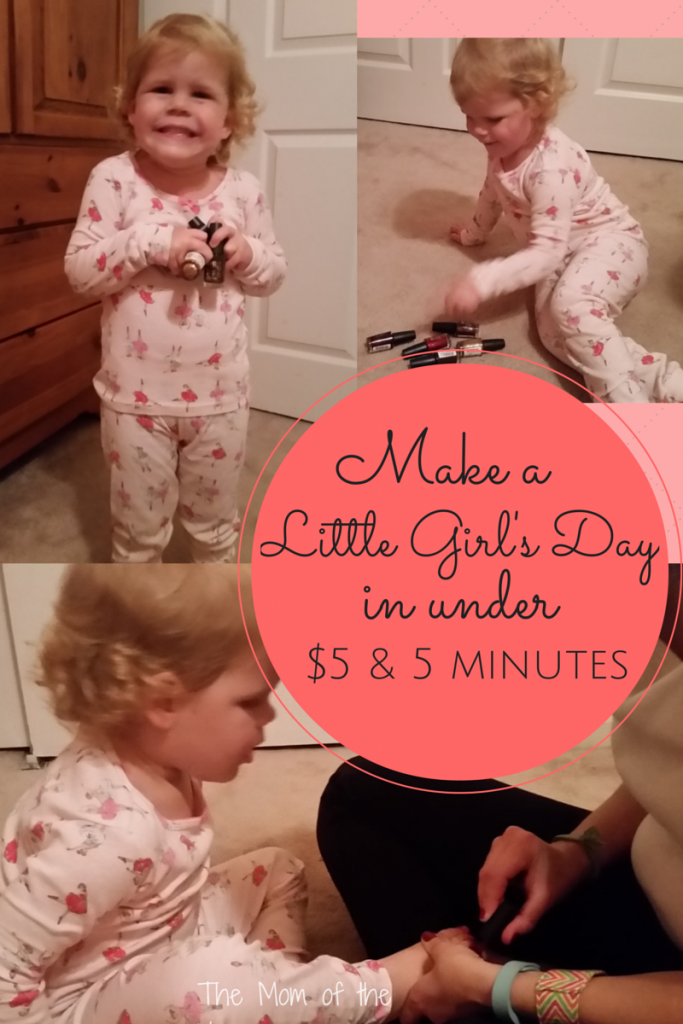 Bottom line: I love doing my nails. In my days as mom when so much is so chaotic, glancing down at my fingers and seeing them look pretty helps center me a teeny bit and allows me to feel a little sane.
I love that Sally Hansen and NYC New York Color works so hard to provide economical and long-lasting solutions to make the time I invest in my nails not only worth-while, but fun!
Now you'll excuse me, friends, I've got some polishing to do.  It's Ladies' Time, after all…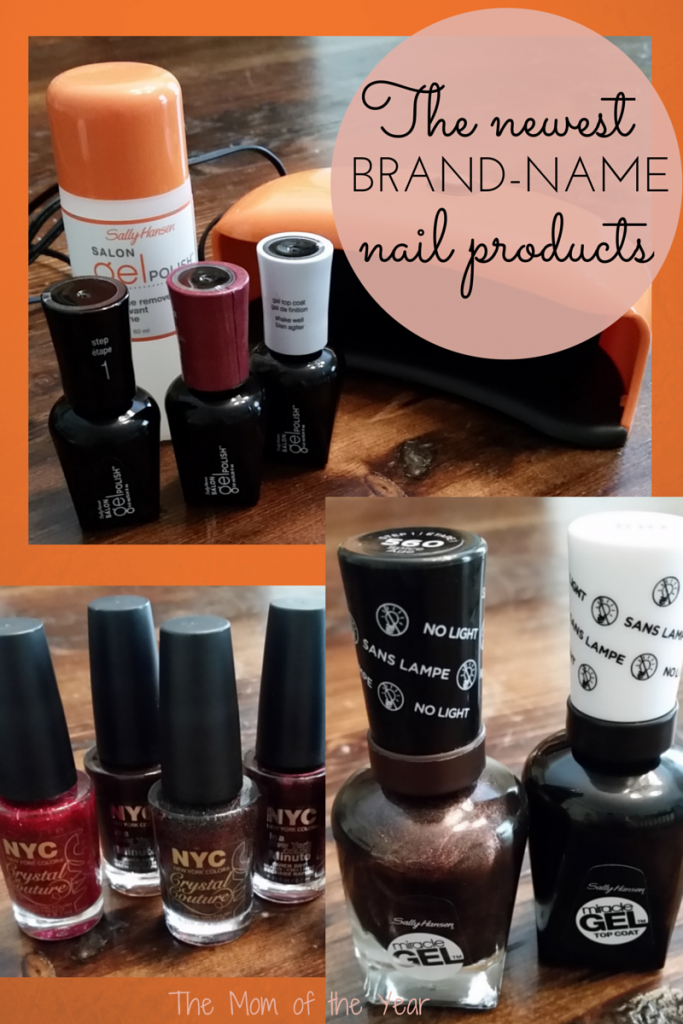 ****Thank you to Sally Hansen and NYC New York Color for providing me with all products to review for this post!  All opinions remain 100% my own.****
The following two tabs change content below.
Meredith blogs at The Mom of the Year, where she dedicatedly earns her title one epic parenting fail at a time, offering quick, relatable laughs for fellow parents and all their empathizers. She has been part of several best-selling anthologies, featured on prominent sites such as Huffington Post, In the Powder Room and BlogHer, and loves her role as the Executive VP/Operations Manager of The BlogU Conference. When she's not breaking up fights over Legos and juice boxes, she remains fully committed to sharing a less serious look at the world of parenting.