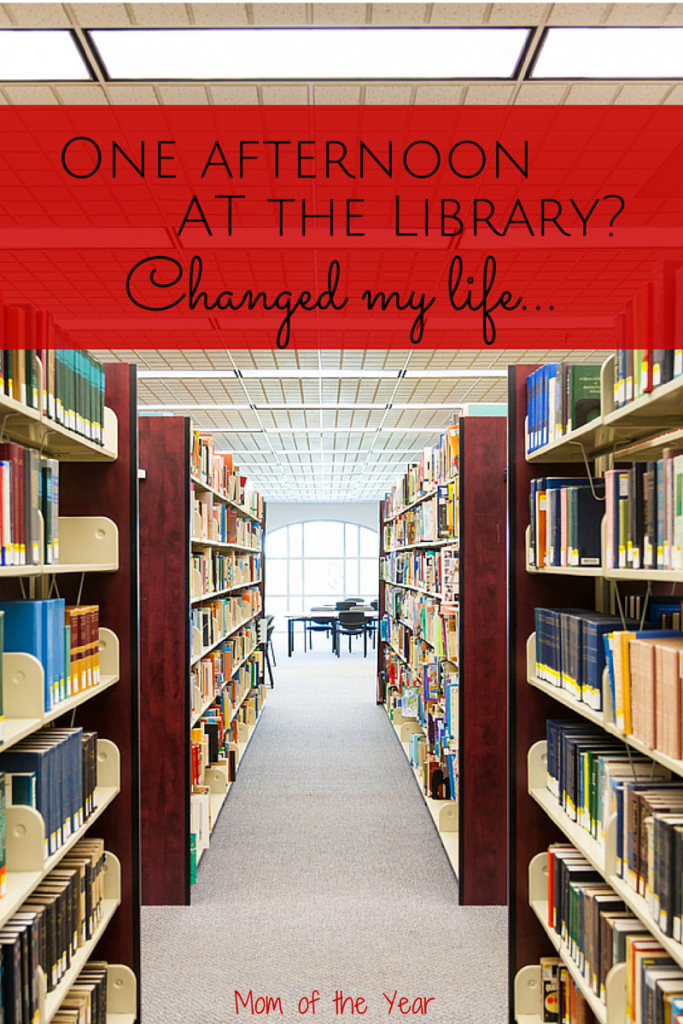 Earlier this month, I got to hang out at our local library as part of their "Meet the Author" series to share my work in I Just Want to Pee Alone, I Just Want to Be Alone, and You Have Lipstick on Your Teeth.  I have mentioned before how much I love the library, so just being there was treat, but this afternoon in particular was a very special kind of cool.
Did I sell a ton of books?  Not even close.
Did I care? Not in the least.
This afternoon wasn't about book sales, it was about having an experience.  One of those life experiences you're not quite sure about, so you have to shove yourself pretty hard to do.  One of those life experiences God uses to surprise you.  One of those life experiences that was so worth it.
What made it so great were the people.  All the people my life got to trip over that afternoon.
The event started at 1pm and kicked off with a bang.  By 1:15, an elderly man had taken my business card, I gave directions to the bathroom, and I met two very nice teenage boys, to whom I had to gently explain that I wasn't sure my mom humor anthologies would appeal to their demographic.  I could have been wrong about this–you never know.
A sweet grandma wanted to purchase a book for her daughter, but only had $4 in change with her.  So she left, saying she was off to get more cash and would be back.  I didn't think I'd ever see her again.  She returned a half hour later, bought the book, and thanked me for writing about the stuff no one talked about during her generation. Lump in throat.
I was thrilled to run into an old neighbor of mine who I hadn't seen in years.  We chatted up how much both our lives had changed, and it was so affirming to see that her can-do spirit that left me admiring her in the past still guides her today.
I met a kind local author, Dan DalMonte, who filled me in on some nearby writing groups.  And we made plans to (as soon as I can get my crap together), review each other's books.
My husband took a break from work to come say "Go you!" as my personal cheerleader, and this made me blush.
A dear friend brought her boys, a hug, and all of the positive encouragement she has endlessly poured over my writing career.  This meant more than she knows; she means more than she knows.
I made a new friend in a fellow blogger, Carrie of Normal Level of Crazy.  She's a true delight and I'm counting down the days until we get to meet up again at the dinner date we planned.
One older gentleman asked me if it was still possible for him to get a spot in one of the mom anthologies. Sure, a tad tricky to gracefully field this one, but I applaud his interest and pursuit.  And bonus for the chance to bone up on my skills at navigating "more unique" conversations.
I posted about my afternoon on Facebook and the outpouring of friends willing to share in my smile made me a bit teary.
I talked to more writers, past, current and aspiring.  We all encouraged each other.  It felt like a tribe.  For that afternoon, we were a tribe.
I wasn't sure I wanted to go to the library, to put myself out there.  It felt scary, and it was.  But if I hadn't gone, I would have lost all the love, encouragement, laughs and connections that filled those 1-4pm hours.  In comparison, simply staying home that afternoon would have been a very empty choice.
I guess it goes to show you get more out of life if you leap.  And next time God wants to hand me a blessing, I'm just going to take it.
Image credit: Depositphotos.com, ID:14323843, copyright:reicaden
The following two tabs change content below.
Meredith blogs at The Mom of the Year, where she dedicatedly earns her title one epic parenting fail at a time, offering quick, relatable laughs for fellow parents and all their empathizers. She has been part of several best-selling anthologies, featured on prominent sites such as Huffington Post, In the Powder Room and BlogHer, and loves her role as the Executive VP/Operations Manager of The BlogU Conference. When she's not breaking up fights over Legos and juice boxes, she remains fully committed to sharing a less serious look at the world of parenting.