I'm not the kind of gal who loves rolling around in the sand. Or the hot beating sun. Or mixing sweaty drip in with with sunscreen and feeling like a greased pig on parade.  You might go so far as to say, I'm not a beach gal.
Except I love my kids.  A lot.  And they love the beach.
Being that they are 3 and 5, the kind of beach-loving they do involves less of Mommy lounging peacefully on a chair cozying up to a novel and more running-around vigilantly monitoring their safety while fetching countless pails of water from the ocean.
Since I had already abandoned foolhardy visions of laziness, I decided to go for it the one day.  This was it.  This would be the day I was The Cool Mom and build the sandcastle to beat all sandcastles. I set to work.
And this is what I came up with:
So, basically, I'm fabulous.
While I sulked and pouted a bit over my fabulousness and generally felt like an idiot, I took a minute to actually look at my kids.  They were jumping and laughing in the shallow waves, still too young and uncertain to venture out very far.  They were having fun and they were happy.
I spied one of our cheap plastic beach shovels tossed to the side (this had been abandoned after my daughter's inspired effort to move all of the sand back into the ocean. While her progress was significant, she of course had to stop for a needed juice box break.) Pausing for a minute, I had a revelation.  I might not be able to build, but I could dig.
So I did. Shovelful after shovelful, I dug my kiddos one boss pool.  They splashed and splashed, having the time of their young lives.  And as the ocean kept eroding and filling in the pool, I kept digging.
Because I love my kids.
And they love the beach.
And while fantabulous sandcastles remain woefully out of my reach, it turns out I can create something pretty nifty for my kids.  And the arm workout didn't suck either.
As it turns out, sometimes this Mom of the Year gig isn't always about building to the heights. Sometimes it's just about hanging out in the shallows and appreciating what you can do.
It's about finding your inner sandcastle ability–whatever it looks like.
And it's about watching your kids laugh, a lot.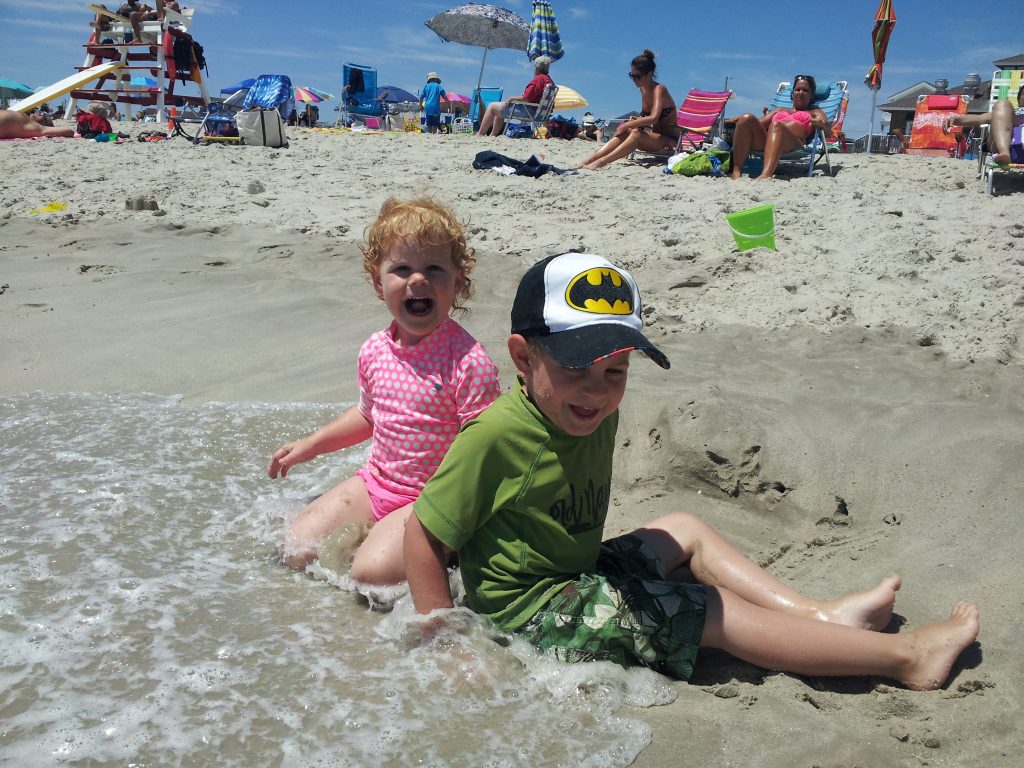 The following two tabs change content below.
Meredith blogs at The Mom of the Year, where she dedicatedly earns her title one epic parenting fail at a time, offering quick, relatable laughs for fellow parents and all their empathizers. She has been part of several best-selling anthologies, featured on prominent sites such as Huffington Post, In the Powder Room and BlogHer, and loves her role as the Executive VP/Operations Manager of The BlogU Conference. When she's not breaking up fights over Legos and juice boxes, she remains fully committed to sharing a less serious look at the world of parenting.