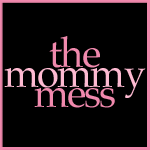 It's hard to pick what the initial draw to Adrienne of The Mommy Mess was for me.  Was it the title of her blog?  Because it's awesome and I feel like it encapsulates my whole being.  Was it that part of her intro on her blog says, "I homeschool my boys and that really gets in the way of my blog"? Anyone with that wicked of a sense of humor has to be cool.  Was it partially that her name was Adrienne and this is the name of my beloved sister?  Okay, maybe a little at first…But then I started reading her stuff, her smart, savvy, funny stuff and she just wowed me.  And still does, all the time.  Read her post below about why she is a Mom of the Year, but moreover, make sure to pop by her site and hang out for a while.  You will be so glad you did.  A huge welcome and thanks, Adrienne!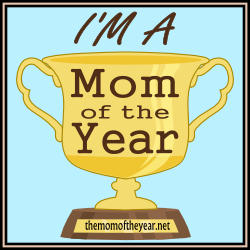 ********************************************************************************
I had no idea how hard it was going to be to write a post about why I should house the traveling trophy that is "Mom of the Year".
Ask me to write a post about how I suck at this motherhood gig, and I'm full of ideas, but ask me to take myself seriously and really look at how my mothering has a positive impact on my children and I'm left blank.
That's crap. 
I'm a good mom!
Why is it so hard to pat ourselves on the back every once in awhile?
Just last week, I baked a cake for a 6 year old stuffed animal and celebrated his birthday with just as much love as I would celebrate the birth of my own children. Why? Because, it was important to my son, so it was important to me.
That makes me a great mom.
As I was rushing to the grocery store to get the ingredients for said birthday cake, I got a phone call from one of my girlfriends.
"Hello."
"Hey, I'm just running into Publix to pick up the stuff for a birthday cake. Can I call you back?"
Who's birthday?
Sigh…
"I was sort of hoping you didn't ask, but it's Puppy's birthday."
Who's birthday?
"Puppy's! Ya know? The stuffed animal my son sleeps with every night. It's his 6th birthday."
(Laughter)
You are like Mom of the Year!  There is no way I would be rushing to the store to get cake mix for a stuffed animal!
"Shut up. I'll call you back."
I hung up and realized my post had just been born.
So there you have it.
I do stuff like this and that makes me Mom of The Year!
Every year since my son was 2, we take an annual trip to Build-a-Bear to celebrate Puppy's birthday. The day is significant for both of us, but he has no idea why it's special it is to me too.
6 years ago, the day was significant because I put my career on hold for my kids. I did this thing that was unheard of in my world of real estate closings and title insurance, and I let my boss know I needed a couple of personal days.
Two days. One for each child.
I turned off my cell phone and ignored my clients.
I spent two whole days soaking up precious time I knew would never get back.
Each child got to do something out of the ordinary with mom, and I took my youngest to Build-a-Bear for the first time.
Nearly seven years later, I live a different life. Thank God for that. My career is a thing of the past, but a part of my life I will never forget.
As I watched my son strut into the mall with his Build-a-Bear backpack on in preparation for the day, I smile.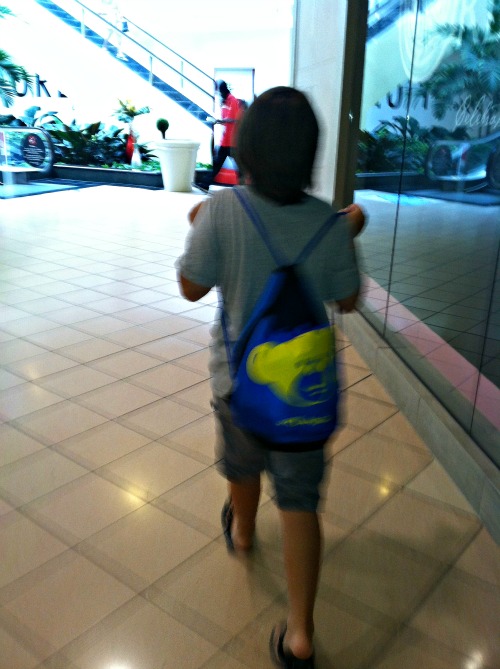 I smile because I know it's probably quirky to have an 8 year old who is still into playing pretend, but I don't care.
I smile because I remember how precious time was 6 years ago, and I smile because I appreciate it now.
Does my son know it's now "cool" to still be into his stuffed animal's birthday? I don't know. But the best part is he doesn't care. He's confident in who he is.
Watching the joy it brings my kids to have the freedom to just be who they are confirms that it would be such a waste to rush them to be anything but.
With his backpack on and his head held high, he is ready to take on the world. I walk behind him and know that letting him take as long as he needs is exactly what I should be doing.
And that makes me Mom of the Year.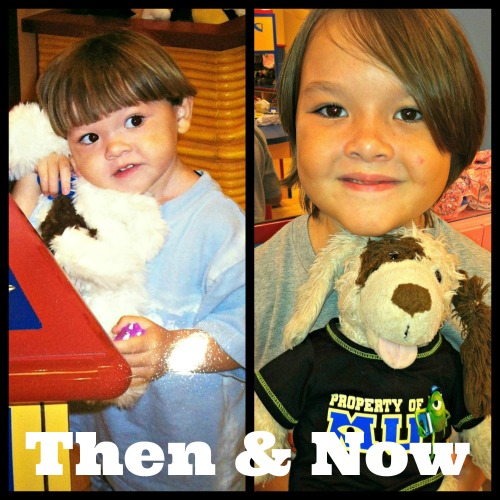 Adrienne is a homeschooling mom of two and blogger at The Mommy Mess, where she writes about motherhood and homeschool with an honest voice and open heart. You can find her as @TheMommyMess on Twitter and connect with her on Facebook.
The following two tabs change content below.
Meredith blogs at The Mom of the Year, where she dedicatedly earns her title one epic parenting fail at a time, offering quick, relatable laughs for fellow parents and all their empathizers. She has been part of several best-selling anthologies, featured on prominent sites such as Huffington Post, In the Powder Room and BlogHer, and loves her role as the Executive VP/Operations Manager of The BlogU Conference. When she's not breaking up fights over Legos and juice boxes, she remains fully committed to sharing a less serious look at the world of parenting.