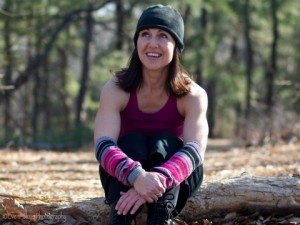 Not too long ago I found something amazing.  Something that spoke to me.  Something that blessed me and lent normalcy to my life.  What was this find?  The Fierce Diva Guide to Life.  Ilene, the woman behind this site, is a powerhouse of fantastic.  I love her attitude and her perspective, but moreover I have completely fallen for her voice.  She has the gift of words.  Gorgeous words that when put together capture so many of my thoughts and my heart better than I could ever hope to do myself.  Ilene has been such a blessing to me.  Check out her site and you'll see what I mean.  Please join me in welcoming her here today.  In my book, Ilene is as cool of a Mom of the Year as they come.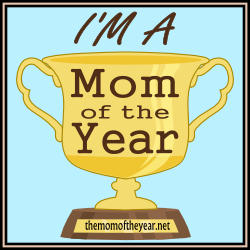 ********************************************************************************************
I used to be that mom who "did it all."
I was the breadwinner in my family.  I held a highly demanding  job where,  it wasn't unusual for me to work my "9 to 5," spend time with my three children, and then go back to work from my home office once I put them to bed.  On top of work and parenting, I was a perfectionist.  I kept a spotless home.  I had dinner in the crockpot every morning by 6:00 am.  I remembered birthdays and to send thank you cards.
Except after work and the kids and cleaning and meals and thank you cards, there was little time for me.
My life became an existence.
I resented my kids.
I resented my job.
I resented all of it.
Soon after my youngest turned 2, I decided to step off the corporate ladder.
For a few years, I was able to strike a balance between parenting and pursuing other things I loved. I edited a local magazine.  I taught yoga.  I started my blog.  I trained for a marathon.  On occasion, I met another mom for coffee on the days that all three kids were in school.
I had time to exhale.
Until…
A year ago, when my husband and I split up.
The juggling began again out of necessity.  I worked three part time jobs around school schedules, while managing all of the domestic responsibilities that used to fall on two people, all while managing the emotions of sad children who missed their father.
Even with three jobs, I couldn't make ends meet in our high cost corner of New Jersey. Yet, I didn't want to go back to the long hours of Corporate America.
I wanted to be home to get my kids off the school bus.  They were going through a major life change and I believed that they needed me more than I needed money…even though I had none.
Somewhere in the back of my mind, I knew there had to be a better way.
And I found that better way, or I should say, that better way found me.
It began over lunch with an old friend and ended with her offer to lend me her house on the North Carolina Coast for the following school year. It's a house that is mostly used during the summer months.  I wouldn't be imposing.  Moving there would give me a chance to start over in an area of the country where living is easier.
The change seemed radical, yet it also seemed right.  It felt right.
From the outside, I may not look like Mom of the Year.  I could have gone back to work and kept my children in their town and in their schools with their friends.  Instead, I am in the middle of selling my home and everything in it.  I'm uprooting my children 600 miles and taking them to a place so unfamiliar, we will need a GPS to get to the grocery store.
Yet, here's the thing.  Being Mom of the Year to me, is less about maintaining the status quo and more about the realization that wherever I am, together with my kids, whether it be New Jersey, North Carolina, or New Zealand for that matter, is the place we can call home.
The following two tabs change content below.
Meredith blogs at The Mom of the Year, where she dedicatedly earns her title one epic parenting fail at a time, offering quick, relatable laughs for fellow parents and all their empathizers. She has been part of several best-selling anthologies, featured on prominent sites such as Huffington Post, In the Powder Room and BlogHer, and loves her role as the Executive VP/Operations Manager of The BlogU Conference. When she's not breaking up fights over Legos and juice boxes, she remains fully committed to sharing a less serious look at the world of parenting.