Have you guys seen the hysterical singing genius of Alisha found Eden?  When I first saw their parody, Mom of the Year, I was in complete awe.  How are these ladies so talented, so funny, and so darn capable of nailing how I'm feeling?  I fell in love.  Check out what I'm talking about:
Blown away yet?  Good news is, they've got more where that came from!  I'm sharing another video below, but head on over to their YouTube page or Facebook page to see all of their stuff.  In the meantime, I asked Alisha to share a little bit more about their story.  And in case the video above didn't make it clear, you can read below why these two ladies definitely earn their Mom of the Year titles!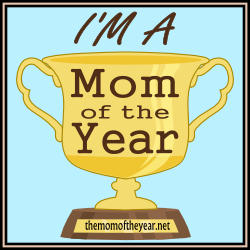 Alisha found Eden is the joint efforts of Alisha Merrick (me) and Eden Morris.  We started singing together after Eden facebook stalked me and found out that I'm a songwriter.  Eden is an incredible singer but she wanted some tips on songwriting.  I'm definitely not an expert but explained to her the process that I go through to write songs.  She emailed me her first set of lyrics the next day, I called her with a melody and we've been singing together ever since.
Our songs span a wide range of topics, emotions, and scenarios.  Eden and I are both young moms (30+ years old is soooo the new young) who adore our kids when they're awake but also love when they go to bed at night.  We know well the joys and trials of motherhood.  I knew Eden and I would be lifelong friends when I first heard her voicemail message saying she couldn't make it to the phone because she was either "changing a poopy diaper, running after a screaming child, or just [couldn't] find [her] phone."  She has twice as many kids as I have and I figured that would equate into never-ending lyrical topics.
I recently completed writing my first novel.  It's over 500 pages long and no matter what anybody ever says about the story itself, I believe I should win an award for typing half of it one-handed while nursing a baby.  The story is called Invisible and the main character writes songs to find solace after suffering the loss of her husband.  I also wrote an original soundtrack to accompany the novel.
To try to gain a fan base and show potential agents and publishers that at least a few people in this great big world actually like us, (so they will be more willing to print my book) we started writing mommy parodies.  Parodies tend to get more views and attention than original songs from unknown artists.  And these parodies became cathartic in our daily routine of motherhood.  When I had to dislodge poop that was shoved down my bathroom sink drain, I knew that special moment deserved to be set to music.  The many times I walked out the door with my baby on my hip, finally ready for the day, and suddenly felt explosive warmth as poo dripped down my side, I knew those moments needed to be shared with other moms who could commiserate.  We also have other parodies waiting to be filmed with topics ranging from carpooling to breastfeeding.  If you have any ideas for songs that you would like us to "mommify" we'd love to hear them!
We hope our parodies will resonate with moms the world over who are all deserving to be called Mom of the Year for the love and nurture they provide for their children… or for that last explosive poopy diaper they had to change.
So, we set out to change the world one song and one diaper at a time.  If you have a minute, please come laugh with us!  
The following two tabs change content below.
Meredith blogs at The Mom of the Year, where she dedicatedly earns her title one epic parenting fail at a time, offering quick, relatable laughs for fellow parents and all their empathizers. She has been part of several best-selling anthologies, featured on prominent sites such as Huffington Post, In the Powder Room and BlogHer, and loves her role as the Executive VP/Operations Manager of The BlogU Conference. When she's not breaking up fights over Legos and juice boxes, she remains fully committed to sharing a less serious look at the world of parenting.