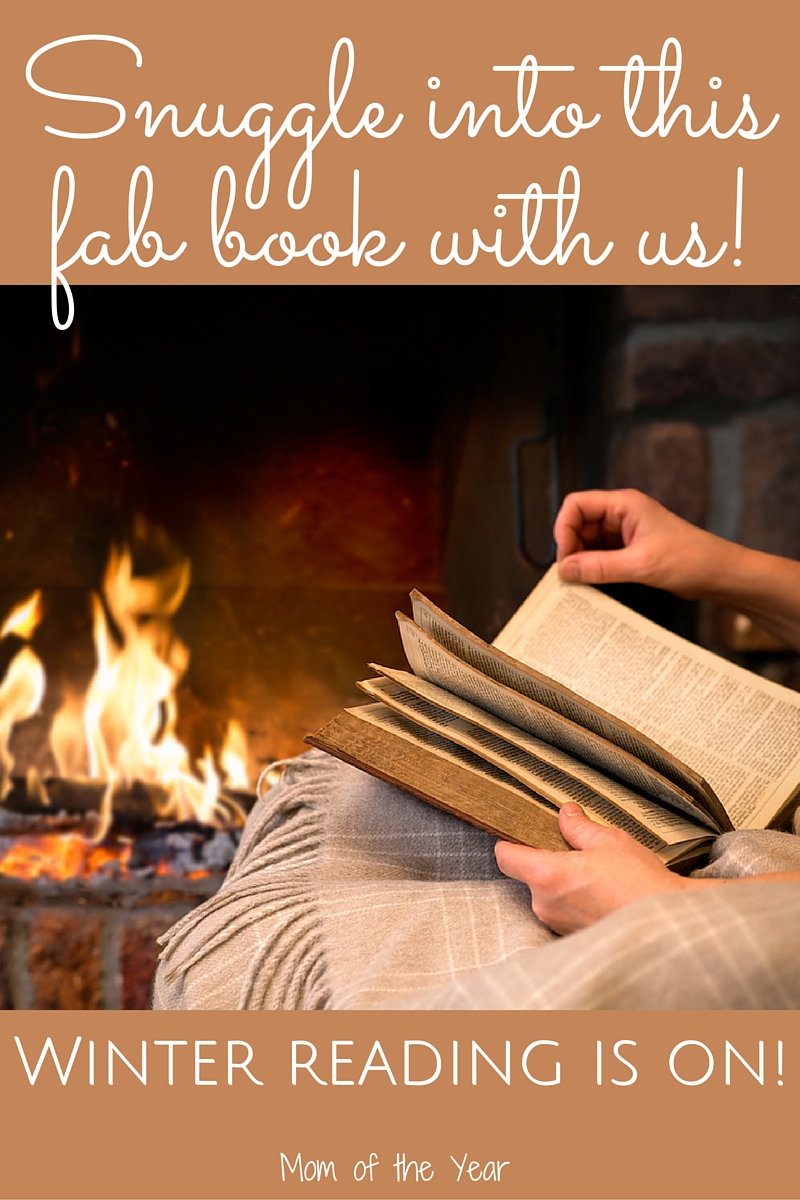 This past month has been a busy blur of tinsel and cookies and more struggles putting together a My Little Pony castle than I'd ever care to remember. It's been full, it's been fun, and Mommy is TIRED, but I'd be remiss not to pause and cherish some of the sweetest moments of the season–those spent cozying up in front of the Christmas tree get lost in the pages of a good read.
And the book Carrie of Normal Level of Crazy and I chose for our December virtual book club was the perfect find to delight in during the hectic season. Taking a laugh break with Why Not Me? by Mindy Kaling was the exact therapy needed!
To be fair, we really, really like Kaling, so it would be hard for us to dislike any of her work, but this book was incredibly well done. My first words to Carrie after finishing it were, "She makes me a better writer."
Unarguably, Kaling has a wickedly smart sense of humor, and reading her words is always fun. But even more that her adept skill in bringing the laughs, is her extreme confidence in who she is and dedicated commitment to always pushing herself to where she knows she can go. In this book, these boss traits shone so brightly. Reading this book felt like hanging out with a really cool friend who really has her crap together and inspires you to be better by simply being who she is.
What did you think of the book? It's the kind of read I wish we could chat up over a cup of coffee while delving into deep thoughts about our own goals in this life. Why Not Me? so naturally stimulates such introspection as admiration for Kaling and her achievements builds with each chapter. Did it inspire and motivate you regarding any of your goals in particular?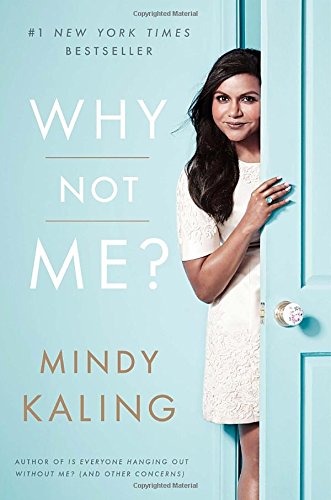 And here are a few more thought-provoking discussion questions provided by LitLovers.com:
In her discussion of friendships, Kaling talks about how hard it is to make female friends—it's more difficult than having sex. Do you agree? Or is her difficulty a result of Kaling's fame and her hyper suspicious nature that she's being "played?"
Kaling says that she wants her readers to get the know the "real" Mindy Kaling. Did you come away after reading this book feeling that you DO know Mindy? How do you feel about her after reading Why Not Me?
Have you read her previous book Why is Everyone Hanging Out Without Me? (2011), and if so, how do the two books compare?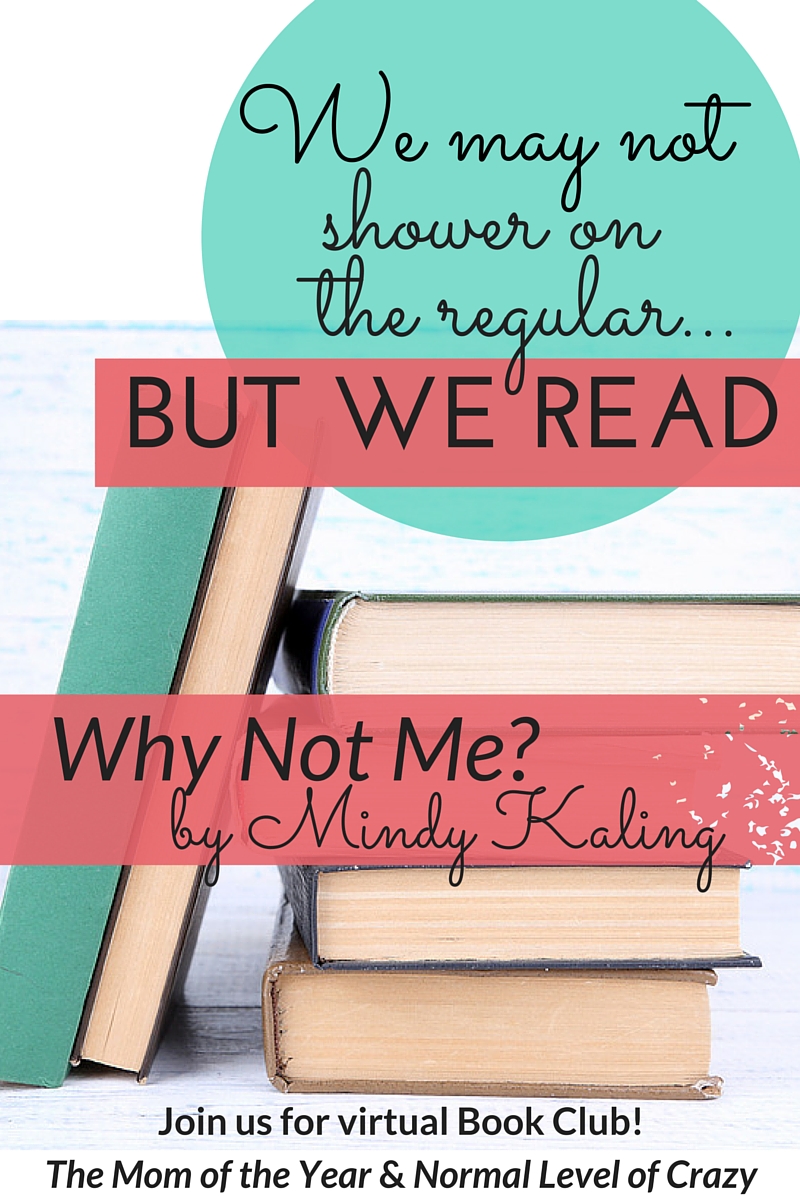 I definitely learned more about Kaling, especially as I think this book reached deeper into her true self than her first book. However, there are obviously personal boundaries she has drawn regarding what she shares publicly, and for this I say, "Go her!" Boundaries are a healthy, and it is more than okay to keep private stuff private.
Sadly, however, I was really hoping this book would finally give us all the real scoop on her relationship with B.J. Novak, as I have an intense couple crush on them and am very nosily wanting All The Details. Despite my disappointment over still being confused about their relationship, "Soup Snakes" was one of my favorite chapters in the book. And for the record, the term "soup snakes" makes so much sense and I think we should regularly use it in our vocabulary.
*****************************************************************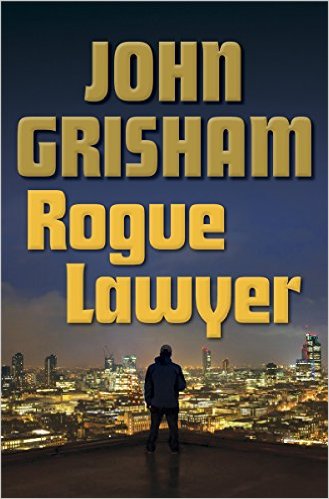 Now join us for our next book club read, The Rogue Lawyer by John Grisham. We're excited to dig in! Here's what Amazon has to scoop us on this hot new read:
On the right side of the law. Sort of. Sebastian Rudd is not your typical street lawyer. He works out of a customized bulletproof van, complete with Wi-Fi, a bar, a small fridge, fine leather chairs, a hidden gun compartment, and a heavily armed driver. He has no firm, no partners, no associates, and only one employee, his driver, who's also his bodyguard, law clerk, confidant, and golf caddy.
He lives alone in a small but extremely safe penthouse apartment, and his primary piece of furniture is a vintage pool table. He drinks small-batch bourbon and carries a gun. Sebastian defends people other lawyers won't go near: a drug-addled, tattooed kid rumored to be in a satanic cult, who is accused of molesting and murdering two little girls; a vicious crime lord on death row; a homeowner arrested for shooting at a SWAT team that mistakenly invaded his house.
Why these clients? Because he believes everyone is entitled to a fair trial, even if he, Sebastian, has to cheat to secure one. He hates injustice, doesn't like insurance companies, banks, or big corporations; he distrusts all levels of government and laughs at the justice system's notions of ethical behavior. Sebastian Rudd is one of John Grisham's most colorful, outrageous, and vividly drawn characters yet. Gritty, witty, and impossible to put down, Rogue Lawyer showcases the master of the legal thriller at his very best.
Sold yet? I know. Listen, I'm with you. Buy into the hype and let's Grisham-fan together!
And, as always, leave a comment below telling us why you'd love to scoop this book and you're eligible to win a copy of The Rogue Lawyer. As long as you're 18 or older and live in the continental U.S. and leave a comment before 1/8/16 at 5:30am EST, you are eligible to win!
I'll meet you on the other flip side of this hot new read, friends!