With love and reverence for the true reason behind all the magic of today, I share this repost from last year. Merry Christmas, my dear friends…
"For to us a child is born, to us a son is given, and the government will be on his shoulders. And he will be called Wonderful Counselor, Mighty God, Everlasting Father, Prince of Peace.", Isaiah 9:6, NIV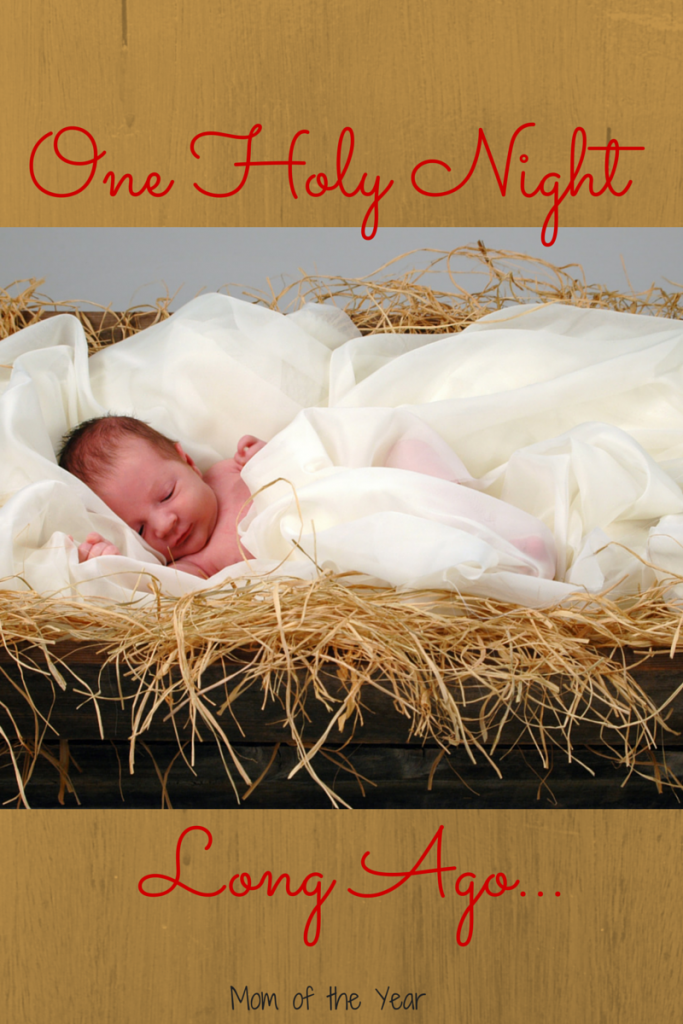 "But the angel said to them, 'Do not be afraid. I bring you good news that will cause great joy for all the people. Today in the town of David a Savior has been born to you; he is the Messiah, the Lord. This will be a sign to you: You will find a baby wrapped in cloths and lying in a manger.' Suddenly a great company of the heavenly host appeared with the angel, praising God and saying, 'Glory to God in the highest heaven, and on earth peace to those on whom his favor rests.'" Luke 2:10-14, NIV
This Christmas season, I remain stymied and blessed by the gift God lavished on the world by sending us His one and only son to save us from a life that was far, far less than perfect. God loves us so; I see it in the wonder in my children's eyes and in the love that passes between friends and family as we celebrate this precious season.
This year, I most see it in the sweetness of my baby niece who was born four days ago to my sister, the most gorgeous soul I know on this earth.
Welcome, Peyton Ann! We love you so!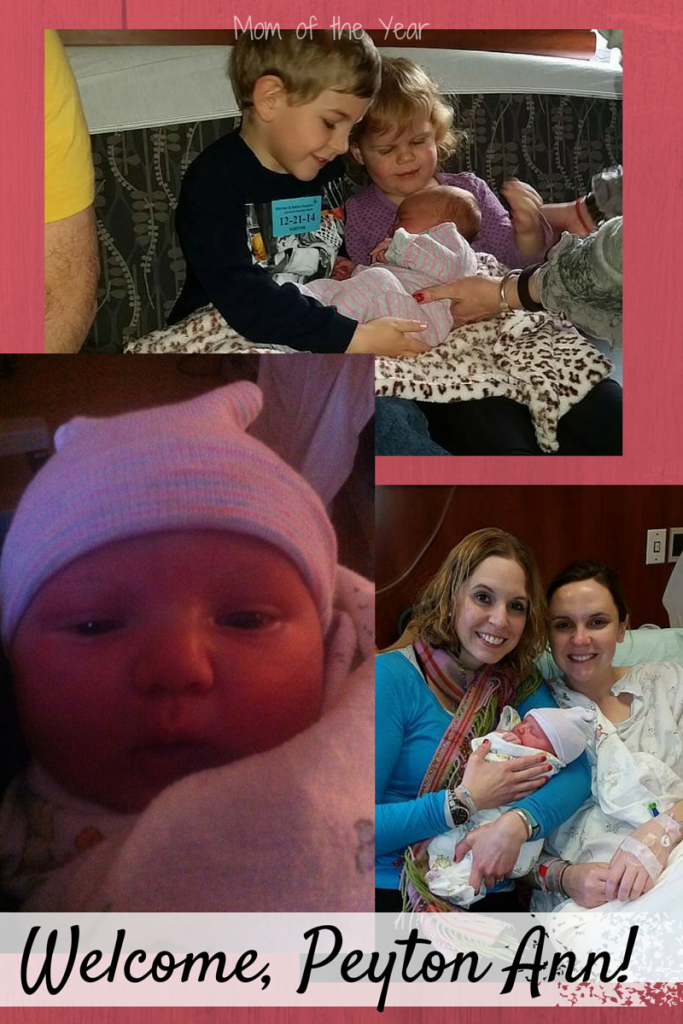 And as a very, very special treat, my dear friend, the incredibly talented and acclaimed Peyton Price of Suburban Haiku, has written a tribute haiku to the Peytons of this world–my new favorite name as it now belongs to two very fabulous ladies.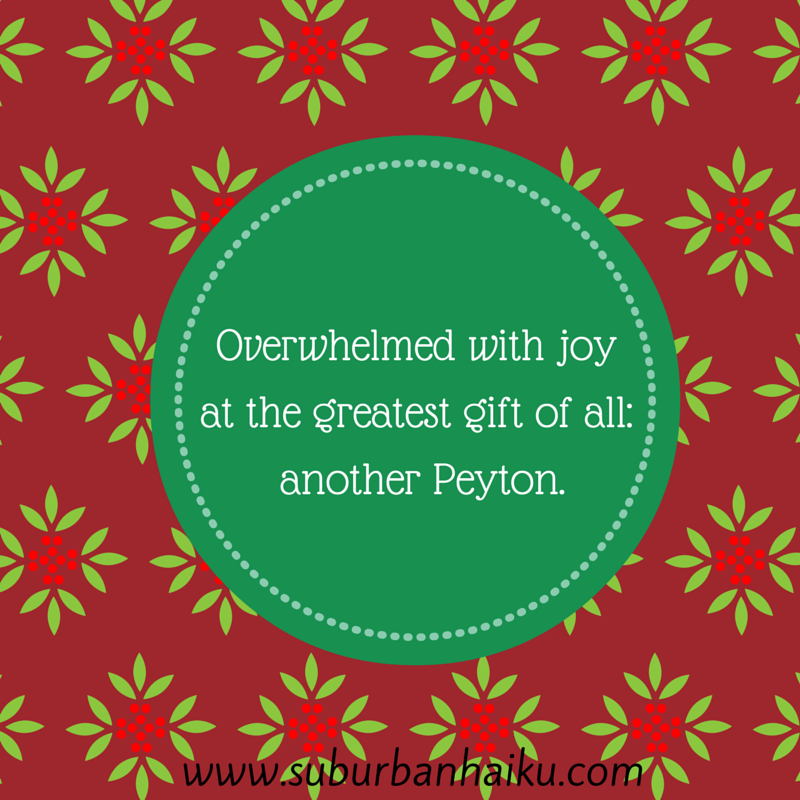 Thank you, Peyton Price, and xoxoxo (hint to readers: go buy her book–it's fantastic)!
As for you, readers, wherever and however you find your joy this Christmas, know that you are loved and cherished–so very, very much.
First image credit: image ID:15824287, copyright:ginosphotos1